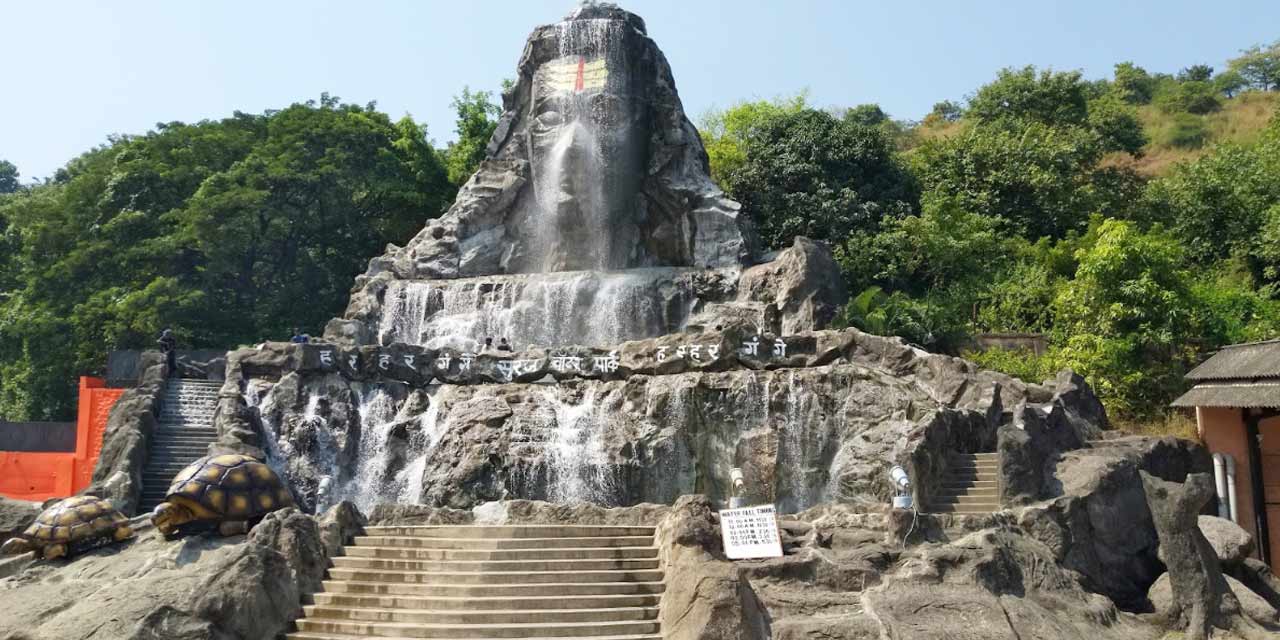 Suraj Water Park Mumbai Entry Fee
800 per person for Adults
650 per person for Child [From 3'5" to 4'5" feet]
Free per person for Child [Below 3'5" feet]
100 per locker locker rent (Rs. 70 is refundable)
---
Suraj Water Park Mumbai Phone
Suraj Water Park Mumbai Timings
| Day | Timing |
| --- | --- |
| Monday | 10:00 am – 6:00 pm |
| Tuesday | 10:00 am – 6:00 pm |
| Wedesday | 10:00 am – 6:00 pm |
| Thursday | 10:00 am – 6:00 pm |
| Friday | 10:00 am – 6:00 pm |
| Saturday | 10:00 am – 6:00 pm |
| Sunday | 10:00 am – 6:00 pm |
Rating:

| 4/5 stars
Based on total 56 reviews
Suraj Water Park Mumbai Address: MH SH 42, Dongripada, Thane West, Thane, Mumbai, Maharashtra, 400615, India
---
If visiting Mumbai in the summers, an attraction you cannot miss is the Suraj Water Park. This multi-award winning water park is also called The Pride of Maharashtra since it has been recognized by many Indian and International forums. You will find this name under the Limca Book of Records a whopping 6 times!
Suraj Water Park spans 11 acres of land and welcomes guests of all ages to enjoy the thrill of various themed water rides. Founded by Muchhala Magic Land Pvt. Ltd., this recreational attraction is a blend of religious features and safe, modern technology.
Suraj Water Park Timings & Entry Fee
The water park is open on all days of the week from 10 AM to 6 PM. For adults, a flat fee of INR 800 is charged per head. While children below the height of 3 feet 5 inches enter for free, there is a reduced charge of INR 650 per child in the height range of 3 feet 5 inches to 4 feet 5 inches.
To keep your belongings safe and ensure your spare clothes are dry, you can rent a locker for INR 30. There is a security deposit of INR 100 which is charged. This is returned when you empty the locker and hand over the keys back to the keepers. If you happen to lose your locker key, a penalty of INR 70 is charged (taken from the security deposit).
Rides and Attractions at Suraj Water Park
Suraj Water Park has a collection of 9 rides which cater to various age groups and some also have a height criterion.
1. Dhadkan Sabke Dil Ki: A huge pink coloured slide, this ride mimics the journey of a waterfall. You can hop on this slide with a friend or your partner on twin tubes which will quickly glide down the steep slide (giving you an adrenaline rush and making your heart skip a beat) before stopping slightly at the first cascade. Then, the slide becomes mild as it takes the second slope and falls into the pool.
2. Ding Dong Sing Song: A collection of 2 light blue coloured slides, Ding Dong Sing Song swirls multiple times before making the rider fall into a common pool of water.
3. Labak Zabak Matak Slide: This sky-blue hued tunnel slide can feel quite scary as you cannot see the world outside. Nevertheless, the thrill of zipping down a spiralling water tunnel is worth experiencing.
4. Rainbow Slides: This group of colourful slides and tunnels are painted white, yellow, deep blue, green, red and light blue. While some of these slides are open roofed, some are tunnels, and with a lot of turns and loops to give you an extra dose of adventure.
5. Rim-Zim Baarish Hall: As the name suggests, Rim-Zim Baarish Hall is a rain dance floor with a nightclub ambience. An electrifying atmosphere is created by the high octane music played inside the hall, the light effects, and most of all, the artificial rain induced by sprinklers on the roof. Dance to your heart's content with your friends here.
6. Ulat Palat: A set of 4 adjoining slides, Ulat Palat has a total of 4 cascades to make you feel the effects of gravity with greater intensity as you slide down with your heart in your mouth. You can take this slide simultaneously with 4 other friends as you scream through the fall. The 4 cascading slides are in red, yellow, blue and green.
7. Wave Pool: The Wave Pool is for everyone who loves to swim and enjoy the gentle tumbling effect of the water. Simulating the action of the sea, this pool has artificial air that is blown into the water to create a wave effect. This area can be creatively used by family to play bonding games or just feel relaxed and massaged.
8. Har Har Ganga: With the face of the Hindu deity of Shiva, Har Har Ganga is a wordplay on the war cry used by this mythological figure – Har Har Mahadev. At Suraj Water Park, this ride is actually a fibre cave with waterfall along the entire visage of the idol of Shiva.
9. Shiv Ganga: Another water ride with a mythological theme, Shiv Ganga is actually a wide slide (which multiple people can get on together) starting from the torso of the Hindu god Shiva. The surroundings have been modelled after Mount Kailash which is on the Himalayas of the North Indian state of Uttarakhand.
Interesting Facts About Suraj Water Park
There are multiple fascinating facts about this water park that will make you even more excited to get on the rides and entertain yourself to the max:
1. The Labak, Zabak and Matak slide has a height of 100 feet, and the dive is realized over a length of 350 feet, making the slide more bearable. Simulating the same experience on a much milder scale, the Nanha Tal (Hindi for 'Tiny Lake') water slide is recommended for kids.
2. The water-based amusement park is decorated with statues of huge mermaids at the entrance which have a height of 24 feet and are 40 feet long.
3. Suraj Water Park venerates the deity of Shiva. This is evident in the naming of two of its slides as Har Har Ganga and Shiv Ganga. Even the fibre cave is painted with the mythical images of Shiva and his dancing incarnation – Natraj. Some of the water slides even begin from the dreadlocks of Shiva to point to the myths that many rivers flow from the hair of the deity on Mount Kailash.
4. The title of 'Pride of Maharashtra' was conferred upon this water park by the Ministry of Tourism in 1999. It also won the 'International Golden Pony Award' and was recognized as 'Resort of the Year' two years later, in 2001. The Limca Book of Records took note of Suraj Water Park in 2006.
5. At 103 feet, the fibre cave at this water park is the largest man made cave in the world.
6. A couple of rides named Crazy River and Lazy River, the former having more thrill, join into the Wave Pool.
Image Gallery of Suraj Water Park Mumbai
Things to Keep in Mind While Visiting Suraj Water Park
Before any visit to an amusement park or a water park, one must keep several points in mind and plan for the day trip to proceed smoothly. For Suraj Water Park, the following tips will come in handy:
1. There is a Dining Room at the water park where you can have your meals and even buy a variety of food from the stalls. Kids especially look forward to the burgers and other snacks.
2. If you are not at ease in the water, you can enjoy at their dry park with a village theme. Named Surajgadh, this park is a great place to sit and relax at, especially after you have changed into your dry clothes after a day's enjoyment in the water rides. This is also where all the lockers are kept.
3. Carry waterproof sunblock cream with a good amount of SPF (sun protection factor) to save yourself from the harsh sun in the afternoons.
4. It is unsurprisingly easy to get injured as you go on from one ride to another. Even though you might get some help from the resort help desk, it is better to carry a basic first aid safety kit with you with items such as band-aids, a bandage, some cotton and an antiseptic lotion.
5. Stay hydrated throughout the day as it is quite common to feel fatigued in the water, especially because it tricks the mind into thinking that one is not thirsty.
6. Do not forget to carry an extra pair of clothes with you which you can change into. A towel and a change of shoes is also recommended.
Places to Visit Near Suraj Water Park, Mumbai
If you plan to stay in Mumbai, especially around Thane for a few days, here are some other places you can visit after you are done enjoying the rides of Suraj Water Park:
1. Upvan Lake: About 6 km from the water park, Upvan Lake is just a 12-minute drive away. This artificial lake overlooks the adjoining Sanjay Gandhi National Park while enjoying a cityscape of Thane's skyscrapers. A favourite with joggers, the lake also allows boating. You can pick between 2-seater boats and 4-seater boats to explore Upvan Lake from close quarters. The waters are quite clean, ensuring you get a glimpse of some fish and even turtles. The annual Upvan Arts Festival is something you shouldn't miss if visiting in February.
2. Tikuji-ni-Wadi: Barely 4 km from Suraj Water Park, Tikuji-ni-Wadi is a fun-filled getaway at just 10 minutes of drive. A combination of a resort, amusement park and water park, this place lets you experience the thrill of go-karting, splash pools, fountains and several water slides and tunnels. For a rather affordable price of INR 800, you can enter the premises and make use of their gardens, cafeteria and locker facilities. The vegetarian meal plan costs INR 250 while lockers can be rented for INR 200 each.
3. Kanheri Caves: Located well inside the Sanjay Gandhi National Park, Kanheri Caves are rock cut caves dating back to the first century B.C. Once you reach the entrance of the national park, you can either wait for the bus or hire a bicycle to get to the caves. For a fee of INR 50 per head, you will get to see these ancient monolithic Buddhist temples with elaborate statues, pillars and paintings. This is a great place to study Buddhist architecture.
How to Reach Suraj Water Park, Mumbai
Suraj Water Park is rather convenient to get to, as compared to most of its counterparts in Mumbai which are located in rather obscure areas. Since you'll only be spending a day at this water park, choose your mode of transport carefully, so you don't tire yourself on the commute:
By Air: If you're travelling from a city that is far from Mumbai, you can fly into the Chhatrapati Shivaji Maharaj International Airport, which is the international terminal that also services many domestic flights. The other airport is the domestic one, purely reserved for some domestic airlines. The distance from either airport to Suraj Water Park is almost 30 km, requiring at least an hour to reach.
By Train: Mumbai is very well connected to other cities and even intra-city through rail lines. The railway station closest to the water park is Thane Railway Station. Apart from servicing long distance trains, the station falls in the local train route for the Central Line. Suraj Water Park is about 10 km from the Thane Railway Station, and the commute barely takes 15 minutes. Local train travel works in your favour if you are travelling in the UP direction (CSMT to Thane) as most commuters take the other direction for their daily work commute.
By Bus: Waghbil Naka Bus Stop is the nearest bus stop to the water park, only a few seconds of walk away. Bus travel is one of the cheapest modes of transportation in the city of Mumbai (after local trains). The state-run B.E.S.T buses are red in colour, and come in different sizes. The most common ones have been running since the era of British Rule in the previous century. There are other air-conditioned varieties, smaller buses and even Tempo Travellers which have been redesigned to increase the fleet. Many buses also come with closed circuit television surveillance for enhanced safety.
By Car: For the ultimate enjoyment experience, especially in the sweltering summers of Mumbai, the most ideal way to get to Suraj Water Park is in a pre-booked cab from top car rental companies in Mumbai. When you don't have to worry about navigating through the traffic of the city, it becomes easier to enjoy the rides at the water park. If you have a car with you, you can also drive all by yourself. If you're from another city, without your own car, you can try renting a self-drive vehicle.
---
Experience Mumbai like never before by booking a Mumbai Tour package with us. We at Mumbai Tourism, a division of Holidays DNA make sure you have a great time exploring the famous places to visit in Mumbai in a relaxed and fun filled manner. To know more about our packages, please fill the Contact Us form.
Location Map for Suraj Water Park Mumbai