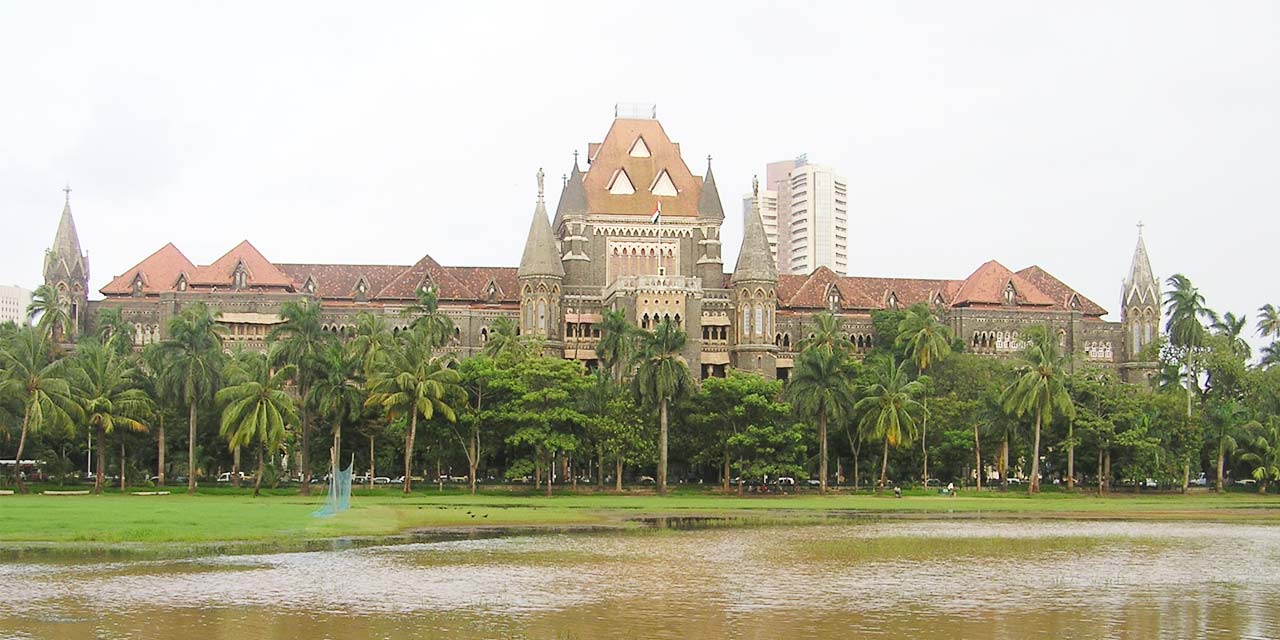 Bombay High Court Entry Fee
---
Bombay High Court Phone
Bombay High Court Timings
| Day | Timing |
| --- | --- |
| Monday | 11:00 am – 5:00 pm |
| Tuesday | 11:00 am – 5:00 pm |
| Wedesday | 11:00 am – 5:00 pm |
| Thursday | 11:00 am – 5:00 pm |
| Friday | 11:00 am – 5:00 pm |
| Saturday | Closed / Holiday |
| Sunday | Closed / Holiday |
Rating:

| 4/5 stars
Based on total 42 reviews
Bombay High Court Address: Dr Kane Rd, Fort, Mantralaya, Fort, Mumbai, Maharashtra, 400032, India
---
Bombay High Court in Mumbai is one of the oldest High Courts in India. And today, entire Maharashtra and Goa falls under its jurisdiction. Bombay High Court also takes care of the matters in two Union Territories of India – Daman and Diu, and Dadra and Nagar Haveli.
Bombay High court is famed for its architecture too. It was built in the 19th century, by the British, in the eye-catching Gothic Revival style. This High Court is a UNESCO-recognised site, which remains packed with judges and other people who are waiting for their legal appointments.
So, take a walk in the premises, sip some tea and be a part of different trials around.
History of Bombay High Court
Bombay High Court was established in 1862 under the High Courts Act of 1861. The Queen permitted the construction of three High Courts and it is one of them. It had 7 judges when it started functioning; Sir Mathew Richard Sausse being the Chief Justice. During those days, the British government set the court in a building in Apollo Street.
The work on the present building began in 1871, under the guidance of a British engineer. The construction was completed by 1878. The first session in the new, present-day building was held in 1879.
Architecture of Bombay High Court
The building is made of black stone and British engineer Col. James A. Fuller designed it. The structure is 562 feet (171 m) long and 187 feet (57 m) wide. It is built in the Gothic Revival architectural style popular during those days.
Bombay High Court architecture also features two life-sized statues atop the building towards the west of Central Tower. One of them is the statue of Goddess of Justice and the other statue is of Goddess of Mercy.
Image Gallery of Bombay High Court
Things to do at Bombay High Court
At Bombay High Court, visitors are free to roam around and check out the building and its architecture. A glimpse of Victorian architecture is all around in the court.
When you're there, also check the Bombay High Court Museum. Rajan Jayakar, a renowned solicitor, set it up, and it has been open since 2015. You can find a lot of information about the first judicial system, Indo-British legal history and legendary persons from the British era. Certificates of Mahatma Gandhi and Vallabhbhai Patel are there too, along with portraits of different advocates and other historical documents.
You will also see British-era furniture, feather ink pen and a vintage typewriter in this museum, apart from a model of the court. And if you feel like attending one of the ongoing trials, you can do that too. But make sure you dress appropriately and be respectful. Also, you should turn off your mobile phones when you're in one of the rooms.
Entry Fee and Timings of Bombay High Court
Bombay High Court Mumbai and the museum is open to the public with no entry fee. You can visit the place only on weekdays though. The favourable visiting times are during the working hours of the court, which are from 11 AM to 5 PM.
How to reach Bombay High Court?
Bombay High Court is at a walkable distance from the Chhatrapati Shivaji Terminus station, and is accessible from anywhere in Mumbai. You can ride a local train, take a bus or hire a cab from top car rental companies in Mumbai to visit Bombay High Court.
And if you're looking for ways to reach Mumbai, here they're –
By Road – Private and state-owned buses connect Mumbai to other parts of India. You will find frequent buses from the neighbouring towns and also, from distant tourist destinations like Ahmedabad and Panaji. You can also drive or rent a cab to reach Mumbai. A network of National Highways ensures that you reach Mumbai without any trouble.
By Rail – Chhatrapati Shivaji Terminus and Mumbai Central are the two main railway stations of Mumbai. Daily trains from the metropolitan cities are available. And regular express trains from different parts of India are there too.
By Air – Chhatrapati Shivaji International Airport connects Mumbai to the world. You can find flights from important business capitals and tourist destinations including Bangkok, Dubai and Singapore. Frequent flights to Mumbai are also available from all corners of India.
---
We at Mumbai Tourism, a division of Holidays DNA, present our clients with carefully design all-inclusive Mumbai tour packages that caters to their needs and other requirements. Our team of experts help you in planning your trip just the way you want and explore all the popular places to visit in Mumbai in the comfort of a private cab. You just need to fill out the Contact Us form to get in touch with us!
Location Map for Bombay High Court