Mumbai is a dreamy destination for couples looking to have a romantic getaway. With its bustling nightlife, stunning beaches, and unique culture, this beautiful city has no shortage of things to do. Whether you are looking for an adventurous trip full of fun activities or a peaceful retreat with plenty of time to relax, our Mumbai tour packages for couples cater to all your travel needs.
Explore Mumbai's iconic sights with your sweetheart with Mumbai tour packages for couples by Holidays DNA. From exploring the Gateway of India and Colaba Causeway to taking leisurely boat rides across the Arabian Sea, enjoy every moment with your partner as you create unforgettable memories together.
There are several romantic getaways in Mumbai city where you may spend some time with your special someone. Pick from the array of options, from picturesque locations like Marine Drive to nightlife hotspots like pubs and restaurants. Our Mumbai tour packages for couples cater to all types of couples, from hopeless romantics to adventure seekers. So get ready to plan your holiday in Mumbai, whether you want to enjoy a starlit beach view, go on a romantic dinner date, or get your blood pumping with adventure sports.
Why do Indians love Mumbai for vacation?
Vacationing in Mumbai is like no other- the city never runs out of places for you to explore with your partner. Comprising a wide variety of places such as long coastlines, historical architecture, busy marketplaces, packed pubs, and bars, Mumbai is the only city that tourists can explore day and night and still not run out of destinations to visit.
Mumbai also has some great beaches and plenty of delicious local food. Whether you're looking to relax by the sea or indulge in some culinary delights, Mumbai has it all. Plus, with its vibrant culture and friendly people, you can be sure that your holiday in Mumbai will be truly memorable.
Packages Overview
Mumbai is the perfect destination for couples who are looking to explore the city's vibrant culture and romantic atmosphere. From iconic landmarks such as the Gateway of India, Marine Drive, and Sanskruti to romantic restaurants, beaches, and nightlife venues, Mumbai has something for everyone.
Our Mumbai tour packages for couples offer the best sightseeing and activities for couples in Mumbai. We have hand-picked the most romantic spots and activities to ensure you enjoy a memorable experience. The Mumbai tour packages for couples by Holidays DNA also include activities such as cycling around the city, shopping at local markets, and trying out several water sports.
On top of these experiences, our Mumbai tour packages for couples also include luxurious accommodation options – perfect for an intimate stay. We include the best hotels and resorts in the city, along with world-class amenities and services that will make your stay truly memorable.
Why book with us?
Planning a romantic tour for two in Mumbai is the best decision for couples looking for a break away from their monotonous life. Mumbai tour packages for couples by Holidays DNA offer the perfect solution with customized itineraries. From romantic walks on Marine Drive to savoring lip-smacking street food, our tailor-made itineraries ensure that all your special moments together are special.
Our experienced tour managers and local guides will take care of everything while guiding you through the city's iconic landmarks. We offer personalized services for couples that can include exclusive honeymoon packages, romantic getaways, and much more. Our packages are designed to provide you with a unique holiday. You can discover the magic of the commercial capital with Mumbai Tourism, a division of Holidays DNA.
Resort & Hotels options with Mumbai Tour Packages for Couples
From sea-facing lodges to well-known hotels in the city's heart, you have an ocean of options to choose from when it comes to accommodation in Mumbai. Regarding hotels near the shores, The Oberoi- Nariman Point, JW Marriott, Juhu, and Novotel Mumbai are some romantic hotels offering splendid views of the Arabian Sea.
The hotels and resorts in Mumbai offer world-class amenities complemented by intimate services for couples, such as candlelight dinners, poolside restaurants, spas, couples massages, and much more. Adding to the sea-facing properties, hotels such as The Taj Mahal Palace, Colaba, Four Seasons, Worli, and Trident are located inside the city, near famous Bollywood studios, eateries, and malls. You can explore the sights and sounds of the bustling city without compromising on comfort.
Popular sightseeing places in Mumbai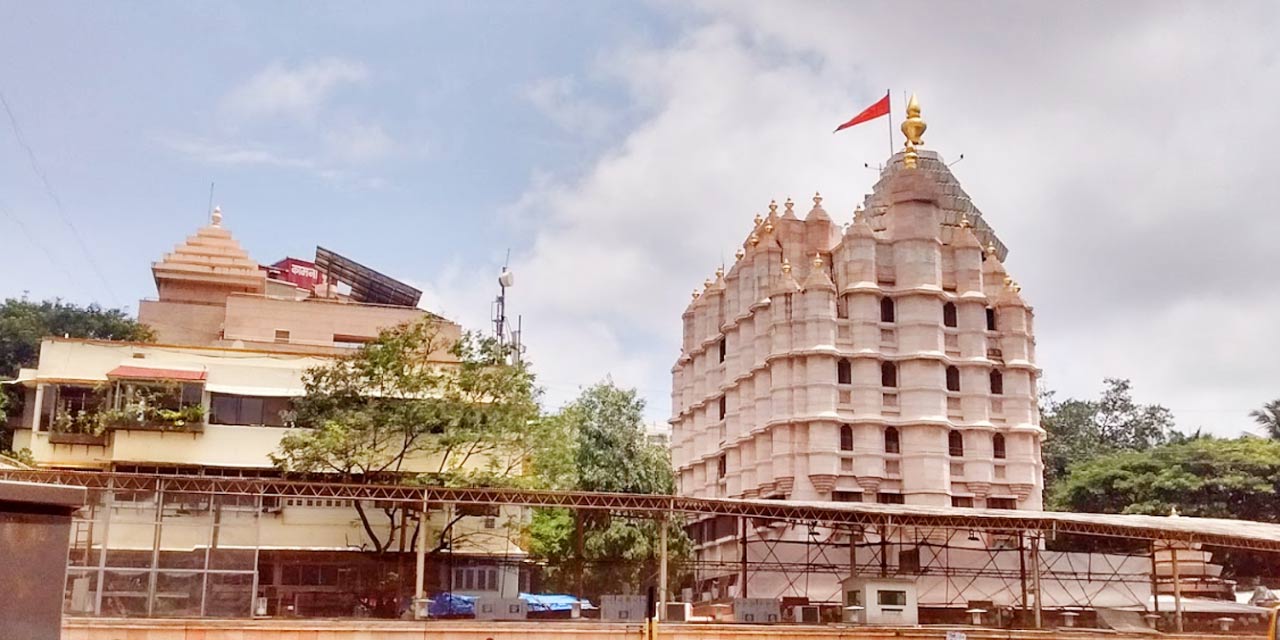 In Prabhadevi, Mumbai, sits the revered Hindu shrine of Lord Ganesha, the Siddhivinayak Temple. The temple was originally built in 1801 by a wealthy Agri woman named Deubai Patil. The main sanctum of the temple houses an idol of Ganesha with his trunk turned to the left, bestowing blessings and prosperity to all who visit.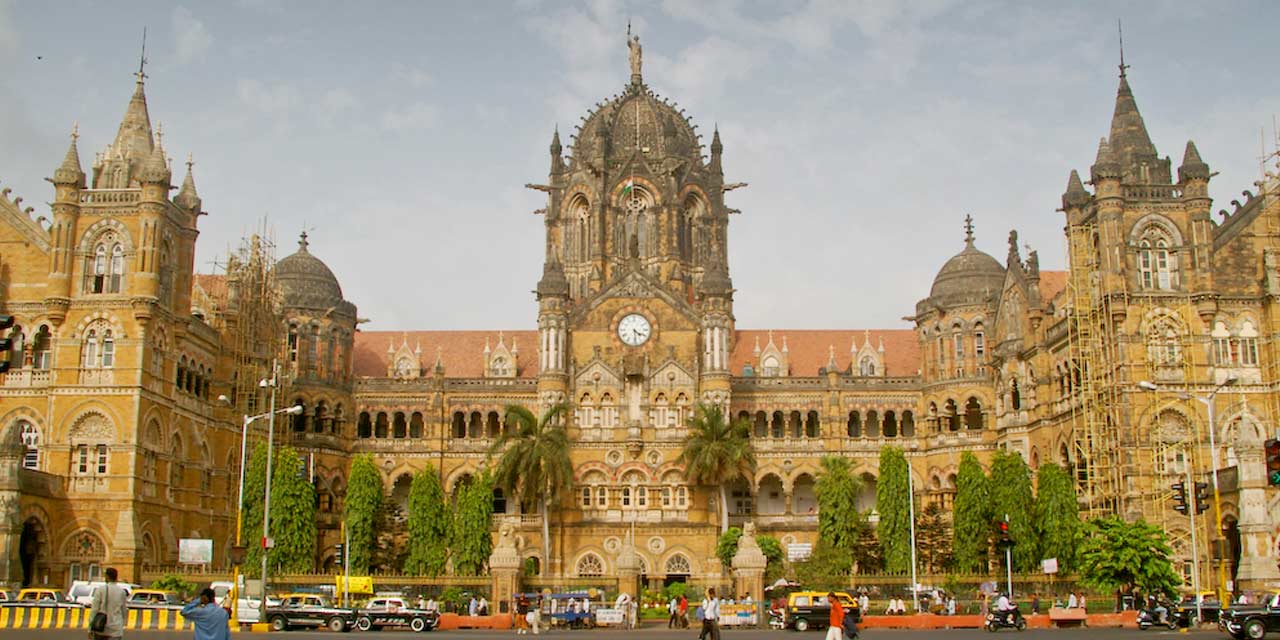 Victoria Terminus is now known as Chhatrapati Shivaji Maharaj Terminus. It is a historic railway station in Mumbai, India. Built in 1887, the station was designed by British architect F.W. Stevens and modeled after Victorian Italianate Gothic Revival architecture typified by St Pancras Station in London.
Its name came from Queen Victoria's Golden Jubilee of 1887, when it was renamed Bombay's first "royal terminal" on her behalf. Victoria Terminus is ranked among the busiest railway stations in India, handling over three million passengers daily, with sixteen platforms and hundreds of trains arriving and departing each day.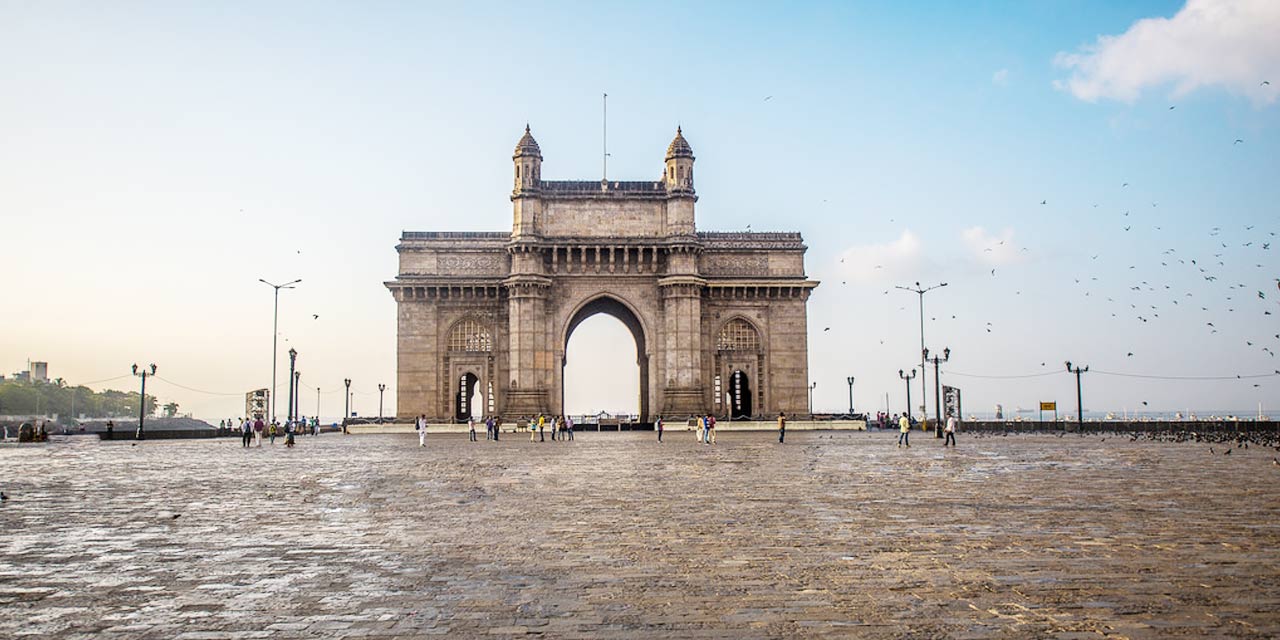 The Gateway of India is one of the most iconic monuments in India. It was built to commemorate the visit of King George V and Queen Mary to Mumbai in 1911. The gate is built in yellow basalt stone that stands at an impressive height of 26 meters, and its four turrets are adorned with intricate carvings.
The central dome features a lotus design, and the arch is decorated with sculptures of lions and elephants. It has become a symbol of Mumbai's identity and attracts visitors from all over the world to admire its beauty. You can also take a boat tour to see the sunset over the Gateway.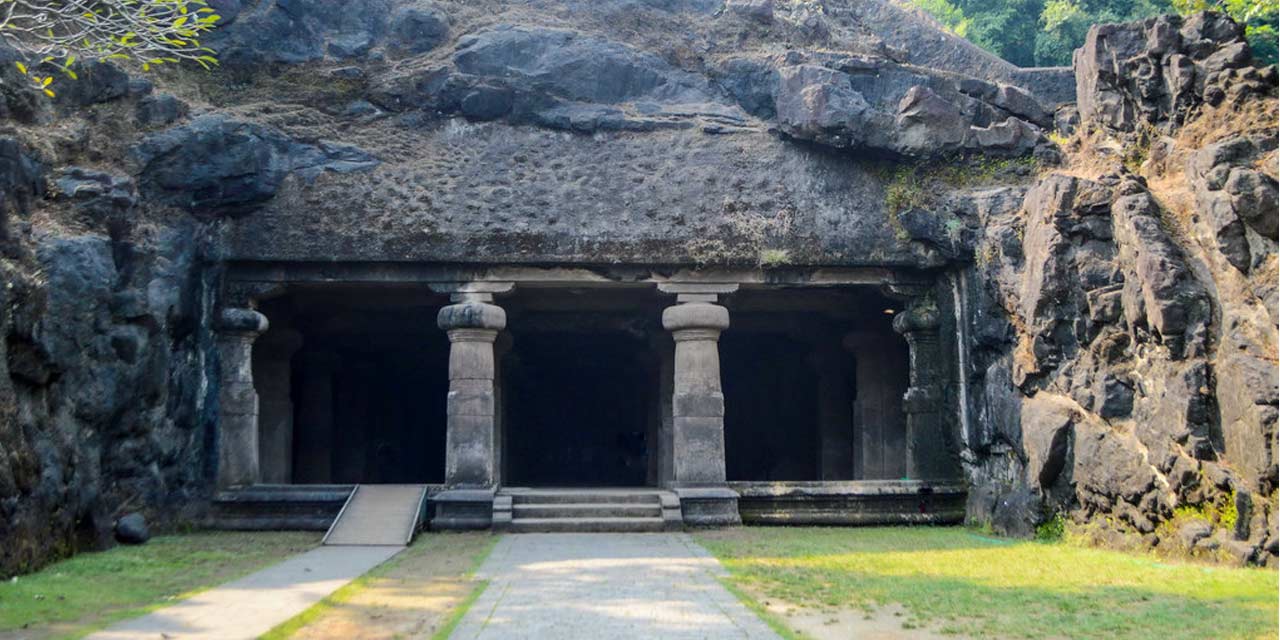 The Elephanta Caves are among Mumbai's most breathtaking and historically significant attractions. The island of Gharapuri (city of caves), which sits off the coast, is where this UNESCO World Heritage Site is situated. The caves feature several exquisite sculptures, carvings, reliefs, and inscriptions that offer insight into India's ancient religious practices.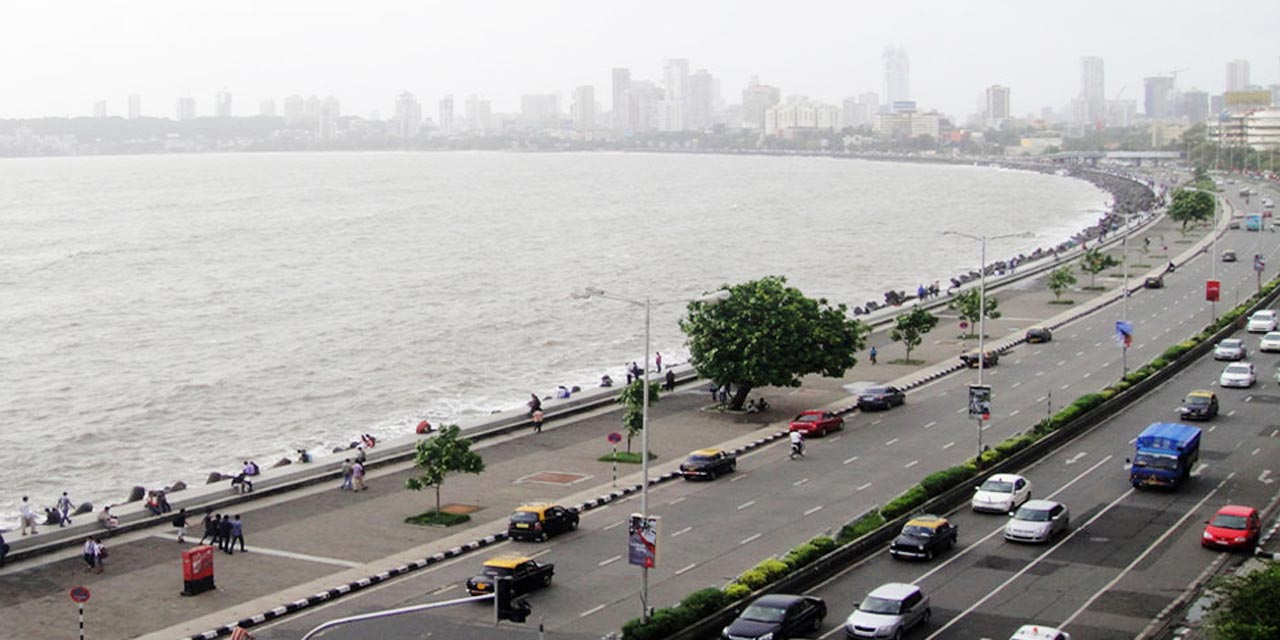 The Queen's Necklace, popularly known as Marine Drive, is one of the famous tourist spots in Mumbai. It is the finest place to enjoy breathtaking sunsets and leisurely walks with your lover. Attractions like the Flora Fountain, Rajabai Clock Tower, and Taraporewala Aquarium are also located nearby. Food vendors line the entire stretch with local delicacies like Bhelpuri, Pani Puri, Vada Pav, and Pav Bhaji.
Activities and Things to do in Mumbai
Mumbai is a vibrant city full of life and possibilities, making it the perfect destination for couples. Taking a dinner cruise on the Arabian Sea will allow you to enjoy stunning views of Mumbai's skyline while dining on delicious food and drinks. Many cruises also come with live music entertainment, making it an even more romantic experience.
Spend the Day at Essel World or Water Kingdom, where you can enjoy thrilling rides, play games, and indulge in some delicious food. Visit the iconic landmarks of Mumbai and witness the historical monuments. Take a romantic walk by Marine Drive and admire the beautiful surroundings while sipping on hot chai or coffee.
If shopping is your thing, then a visit to the Colaba Causeway is an absolute must. Here you will find an array of local shops and street stalls where you can bargain for souvenirs, fashion items, and antiques. After all the shopping, be sure to have some delicious snacks from the nearby eateries.
For a cultural experience, head over to National Centre for Performing Arts (NCPA), which is home to numerous art performances ranging from theatre plays, dance presentations, musical concerts, and more.
How to reach Mumbai
Mumbai is well-connected to the world's major cities through its international airport, Chhatrapati Shivaji Maharaj International Airport. The city is also well-connected through roadways and railways from other cities in India. National highways 3, 4, 6, 8, 9, 17, and the Mumbai-Pune expressway connect Mumbai to the entire nation.
Connectivity to Southern India, Eastern India, and portions of North India is provided via the Central line. Chhatrapati Shivaji Terminus, Dadar Terminus, and Lokmanya Tilak Terminus (formerly called Kurla Terminus) are the important stations. Cruises to Mumbai are available from Singapore, Malaysia, and Dubai through numerous travel agencies.
---
Mumbai is a desirable destination for a number of factors, including its hep culture, architecture, nightlife, food, marketplaces, and beaches. Most significantly, though, the metropolis meets every couple's interests and budgets. If you want to experience a slice of Bollywood-like romance, book our Mumbai tour packages for couples. Our packages offer a range of experiences to make your vacation in Mumbai memorable.