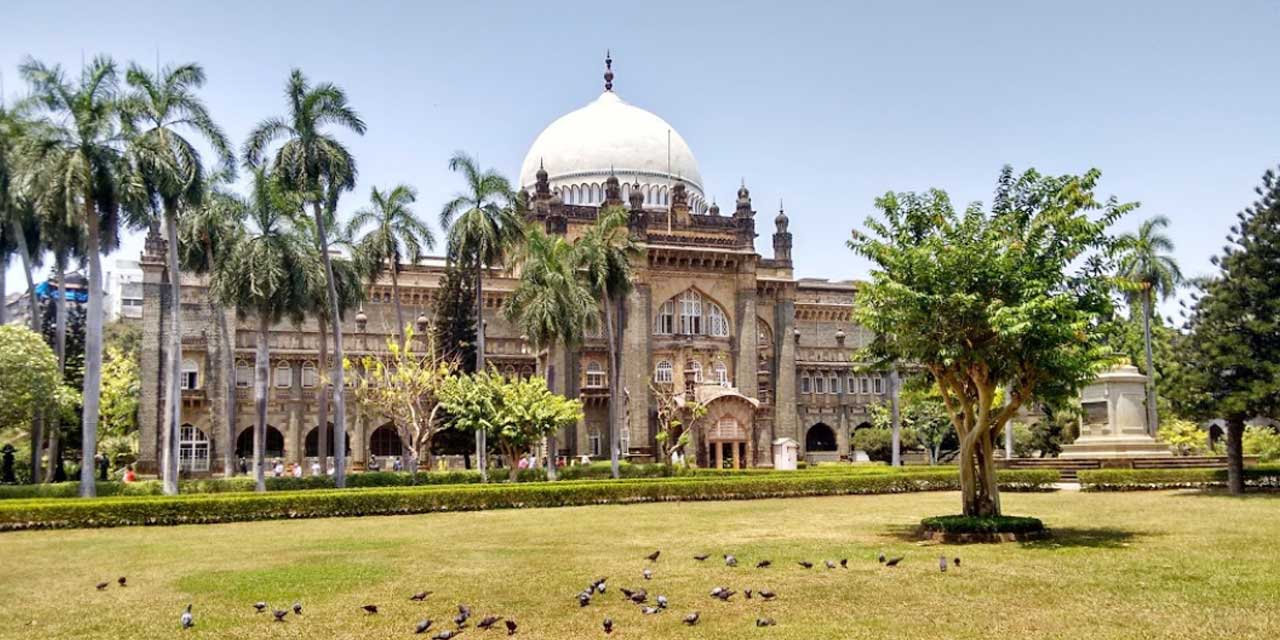 Chhatrapati Shivaji Maharaj Vastu Sangrahalaya Mumbai Phone
---
Chhatrapati Shivaji Maharaj Vastu Sangrahalaya Mumbai Address: 159-161, Mahatma Gandhi Road, Fort, Kala Ghoda, Fort, Mumbai, Maharashtra, 400032, India
Chhatrapati Shivaji Maharaj Vastu Sangrahalaya Mumbai Timings
| Day | Timing |
| --- | --- |
| Monday | 10:15 am – 6:00 pm |
| Tuesday | 10:15 am – 6:00 pm |
| Wedesday | 10:15 am – 6:00 pm |
| Thursday | 10:15 am – 6:00 pm |
| Friday | 10:15 am – 6:00 pm |
| Saturday | 10:15 am – 6:00 pm |
| Sunday | 10:15 am – 6:00 pm |
Rating:

| 4/5 stars
Based on total 46 reviews
Chhatrapati Shivaji Maharaj Vastu Sangrahalaya/ Prince of Wales Museum Mumbai Entry Tricket Price and Show Timings
Category
Museum Entry
Childrens Museum
Museum Entry + Childrens Museum
Museum Experience
Indian Adult
85
35
110
50
Foreign Adult
650
Complimentry
650
50
Children
20
Complimentry
20
20
Student
20
Complimentry
20
20
College Student
40
35
70
50
Indian Senior Citizen
60
35
90
50
Defence Personnel
60
35
90
50
Group Indian Visitors
60
35
90
50
Photo Graphy Passes
50 for Mobile and Tabs
Photo Graphy Passes
5000 for Photography with Tripod Tabs
Photo Graphy Passes
100 for camera without Tripod
Audio Guides (Passes Available on Ticket Counter and Informationm Desk
Availabale on 7 Languages (Hindi, Marathi, English, French, German, Jampanese, Spanish)
50
Show Timings
Mumbai Experience (Flim Duration 17 Mins
English- 11:00 am | 1:00 pm | 2:00 pm | 3:00 pm | 5:00 pm
---
Mumbai's most comprehensive and famous museum is the formerly named Prince of Wales Museum. Since the year 1998 though, it has been renamed to Chhatrapati Shivaji Maharaj Vastu Sangrahalaya or CSMVS. With an astounding number of exhibits, close to 50 thousand, the galleries of this museum are guaranteed to keep you occupied for more than just a couple of hours. Built in the early 20th century, the halls of this mansion have items dating back to the 2nd century A.D. The museum keeps expanding its collection and over the years, objects on Indian culture, history and art have made this a nice hangout for the keen minded.
Prince of Wales Museum Timings & Entry Fee
One of the most popular places to visit in Mumbai, the Chhatrapati Shivaji Maharaj Vastu Sangrahalaya is accessible every day from 10:15 AM to 6 PM. However, the ticket counter closes at 5:45 PM, so plan your visit accordingly. The only days the museum is closed is on the mandatory holidays identified for the Maharashtra – Republic Day (26th January), Maharashtra Day (1st May), Independence Day (15th August) and Gandhi Jayanti (2nd October).
There is a short film of 17 minutes called 'Mumbai Experience' which is screened at certain times each day. The English show times are 11 AM, 1 PM, 2 PM, 3 PM and 5 PM. This is also screened in Marathi at noon and 4 PM.
There are different types of entry tickets to the Prince of Wales Museum depending on whether you wish to visit only the main museum or the Children's Museum or both. The charges range from INR 20 to INR 650 and the fee varies for Indian adults, foreigners, children, students, senior citizens, defence personnel and groups of 15 and more.
There are also charges for the Mumbai Experience movie. It is INR 50 for everyone except children below the age of 12 and students till 10th standard, who pay INR 20. Audio guides are also available for INR 50, and this is free for foreigners.
If you wish to carry a photography-enabled device such as a camera, mobile phone or a tab with you, you will need to pay INR 100. For any camera with a tripod, the fee is INR 5000. For professional video shoots and commercial photography, prior permission needs to be taken.
Image Gallery of Chhatrapati Shivaji Maharaj Vastu Sangrahalaya
History Behind the Prince of Wales Museum
The idea of building this museum was conceived on 14th August 1905 to welcome the then Prince of Wales – George V. He laid the foundation stone the same year on 11th November. The museum was initially named Prince of Wales Museum of Western India, after him. The grand building was constructed in 1914 but opened to public much later on 10th January 1922. In 1988, the museum was renamed to Chhatrapati Shivaji Maharaj Vastu Sangrahalaya. The place underwent a major refurbishing and modernization in 2008.
Architecture of the Prince of Wales Museum
The museum stands on a semi-circular piece of land called the 'Crescent Site'. CSMVS was designed by the Scottish architect George Wittet, and sports the Indo-Saracenic style of architecture – his speciality. This style is characterized by arches, domes, geometrical patterns and pillars, and is also a combination of Mughal, Jain, Maratha and Western architectural forms. The inspiration behind the splendorous dome is the Gol Gumbaz of Bijapur. The decorative finial on top of the dome is said to be a replica of that on the Taj Mahal.
Things to do at the Prince of Wales Museum
The museum has plenty of galleries to keep you occupied. Here is what you should look forward to:
1. When you visit the Indian Textile and Costume Gallery, you can try your hand at some block printing and learn the techniques of appliqué.
2. Not only do you get to look at coins from various periods of history, it is now also possible to make your own coins at the Coin Gallery or Numismatics Gallery.
3. At the Prints Gallery, you can participate in a print-making demo after you are done watching the exhibits.
4. At the Pre and Proto History Gallery, learn about ancient weights and measurement standards.
5. Create digital miniatures at the Indian Miniature Painting Gallery. Don't forget to use the inspiration from all the miniature painting exhibits!
6. There are still more galleries that offer umpteen reasons to visit them. Take, for example, the Natural History Gallery which preserves birds and animals from various parts of the country, or the Sculptures Gallery where relics from even the 2nd century A.D. have been preserved.
7. Marvel at the swords and shields at the Arms and Armours Gallery.
8. Admire the fine tableware at the European Decorative Art Gallery, get a feel of Oriental art forms at the Chinese and Japanese Art Gallery. Jewellery, showpieces and collectibles are a common site at the Indian Decorative Art Gallery. Study the Buddhist influences on Indian culture and the creation of idols at the Himalayan Art Gallery.
9. If you wish to get involved closely with the workings of the museum, you can write to Museum Director and volunteer with them for curating exhibits, conservation, education, leisure and cultural programs.
10. For those of you even keener on making a profession in this field, the Chhatrapati Shivaji Maharaj Vastu Sangrahalaya offers a year-long full-time course in Post Graduate Diploma in Museology and Conservation. They also offer a shorter course on Built Heritage Studies and Conservation which is conducted in week-long modules.
Interesting Facts About the Prince of Wales Museum
It is not only the exhibits inside the museum but also the museum itself that is attractive. Here are some notable facts about CSMVS:
1. This museum building is a Grade I Heritage Building and the recipient of the '2010 UNESCO Asia – Pacific Heritage Award' for Cultural Heritage Conservation.
2. Between 1914 and 1922, the museum building was used as a hospital by the military, apart from Children's Welfare Exhibitions.
3. Since October 2015, the museum has launched a mobile initiative called 'Museum on Wheels' wherein some exhibits from a predetermined theme are kept in an AC bus and taken to various schools and NGOs for a fun and interactive experience.
4. Apart from being a museum, the building also acts as a hosting venue for various arts and crafts workshops.
5. The exhibits contained at the Prince of Wales museum are not all curated. Some of these have also been donated or gifted by wealthy collectors of art.
6. This museum is one of the rare ones in the country to house relics from the Indus Valley Civilization – one of the oldest known civilizations (2600 B.C. to 1900 B.C.) which had well-planned cities, trading systems and societal hierarchy.
7. The museum sits on a land of about 3 acres.
8. Rare works of terracotta form the Gupta Period (280 A.D. to 550 A.D.) are put on display at the archaeological sections here.
Things to Keep in Mind While Visiting the Prince of Wales Museum
To make the most of your time at the Chhatrapati Shivaji Maharaj Vastu Sangrahalaya and keep your visit comfortable, take note of the following:
1. The museum is accessibility-friendly for the differently abled. Wheelchairs are available at the entrance and a lift provides access to the higher floors of the building. Braille labels are progressively being installed in the galleries for the visually impaired. Special tactile tours are conducted for groups of blind visitors.
2. Food, water bottles and large bags are not allowed inside the Prince of Wales museum. You will have to deposit these at the dedicated Baggage Counter.
3. Use the information kiosks in each gallery to learn more about the collections. These are interactive.
4. If you feel hungry or thirsty during your visit, head to the garden café in the lush lawns of the museum premises.
5. There is a museum shop from where you can buy books, memorabilia and souvenirs to take back home.
Places to Visit Near the Prince of Wales Museum
If you have extra time in hand after spending hours browsing through the galleries of CSMVS, here are some other interesting places you can visit:
1. Jehangir Art Gallery: One of the most famous art galleries in Kala Ghoda, you will find a number of exhibition halls inside. You can visit on any day between 11 AM and 7 PM without having to pay any entry fee. There is also an art shop from where you can buy any piece of artwork that catches your fancy. The items are priced through auctions.
2. Regal Cinema: India's first air-conditioned movie hall is definitely one place to visit for all cinema buffs! This single-screen theatre runs out of tickets quite quickly, so pre-book your movie tickets for the big releases. In today's time of multiplexes, Regal Cinema sure holds its own.
3. Gateway of India: Designed by the same architect – George Whittet, the Gateway of India is an iconic triumphal arch monument by the Arabian Sea. It is often used as a symbol of Mumbai. A visit to this grand archway in the evenings is highly recommended due to the lovely sunset views one can witness from here. After dark, the gateway glitters in the artfully placed lights used for its beautification.
4. Colaba Causeway: This street market welcomes both the young and the old to its labyrinthine lanes full of collectibles, apparel, imitation jewellery, old books and more. For photo enthusiasts, the items on display make for great muses. To make sure you don't miss any of the shops, begin your window shopping after 9 in the morning and wind up before 10 in the night.
5. Marine Drive: A wonderful place to sit back and enjoy the sunset, this seaside promenade stretches for about 4 km. From the Prince of Wales Museum, it is only a 15-minute walk or a 5-minute drive away. Marine Drive is also called Queen's Necklace after its glittering pearly appearance from the sky. If you are thirsty from your walk along this pathway, you will find no lack of juice stalls. You will also find sellers of pani-puri and other street snacks here. The entire stretch turns into a couple-zone after dark. So, try to visit before dusk if you wish to avoid the rush of college students and clandestine lovers.
How to Reach the Prince of Wales Museum
Located in the Kala Ghoda area in South Mumbai, reaching the Chhatrapati Shivaji Maharaj Vastu Sangrahalaya is a breeze. You can choose from any of the modes of transport below:
Local Trains: Mumbai local trains have three routes - Central, Harbour and Western. While arriving from the Central or Harbour Line, you can get off at CSMT (Chhatrapati Shivaji Maharaj Terminus) and then catch a cab. Churchgate is the nearest railway station on the Western Line. Each of the local train stations are roughly 2 km from the museum.
City Buses: If you prefer to travel by bus, Mumbai runs heavily subsidized BEST buses which are red in colour. You will find a number of bus stops within a short walk from the museum. Your wait time won't exceed a few minutes, thanks to the frequency of the buses. It is a good practice to carry cash in small denominations for such bus rides, as bus conductors are reluctant to change larger denominations. Special seating is available inside the buses for the handicapped, senior citizens and female.
Private Transport: Auto-rickshaws are not allowed here, so taxi is your best bet. Hire a kali-peeli cab or an Uber, Meru or Ola. Privately operated radio taxis are quite convenient as they come with geo-tracking and online payment facilities. If you are driving, park at the pay and park lots at Kala Ghoda and Hutatma Chowk. If travelling from suburban Mumbai, get on the Eastern Freeway for a smooth drive. From Bandra, you can use the Bandra-Worli Sea Link towards South Bombay.
You can also opt for a private cab from top car rental companies in Mumbai for a hassle free commutation for your visit in Mumbai.
We at Mumbai Tourism, a division of Holidays DNA offer Mumbai Tour Packages for a funfilling and relaxed holiday experience. You can choose the best package as per your preferences at pocket friendly prices. To know more about the various packages fill the Contact Us form and one of our executives will reach you.
Location Map for Chhatrapati Shivaji Maharaj Vastu Sangrahalaya Mumbai