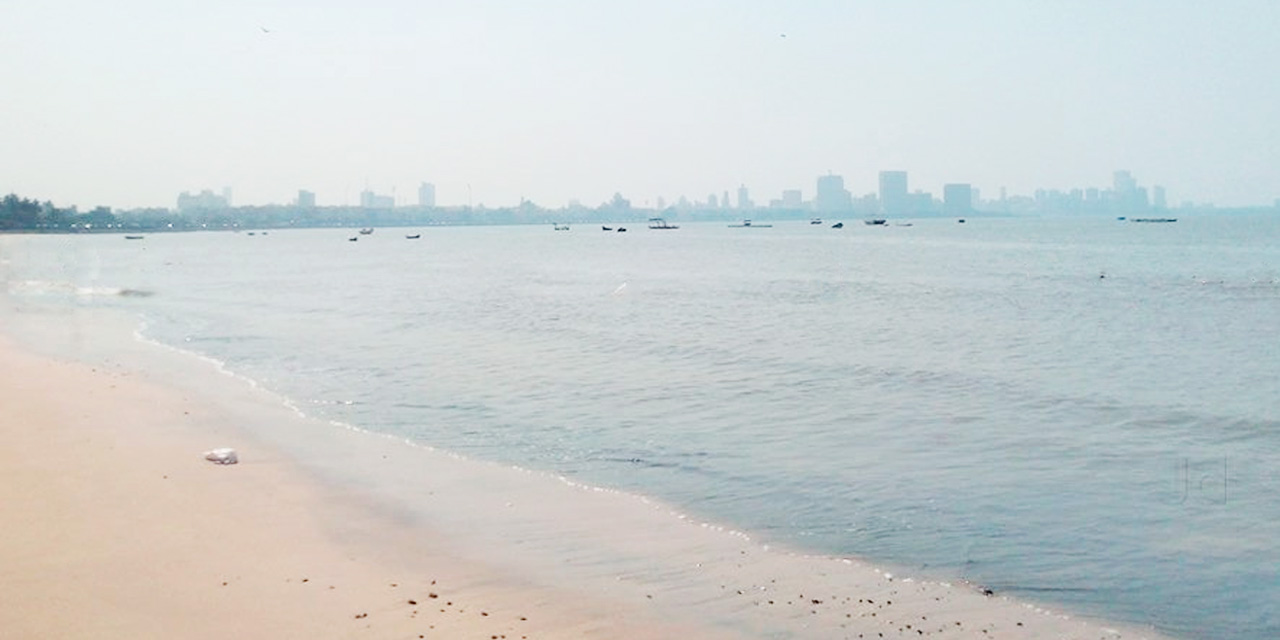 Girgaon Chowpatty Mumbai Entry Fee
---
Girgaon Chowpatty Mumbai Phone
Girgaon Chowpatty Mumbai Timings
| Day | Timing |
| --- | --- |
| Monday | 12:00 am – 12:00 am |
| Tuesday | 12:00 am – 12:00 am |
| Wedesday | 12:00 am – 12:00 am |
| Thursday | 12:00 am – 12:00 am |
| Friday | 12:00 am – 12:00 am |
| Saturday | 12:00 am – 12:00 am |
| Sunday | 12:00 am – 12:00 am |
Rating:

| 4/5 stars
Based on total 43 reviews
Girgaon Chowpatty Mumbai Address: Marine Drive, Girgaon, Mumbai, Maharashtra, 400007, India
---
Girgaon Chowpatty (or Girgaum Chowpatty) is a quaint beach in the southern part of Mumbai. Known widely for its street food, Girgaon Chowpatty is not very popular for sunbathing or other water activities. In the morning, you'll find local people doing yoga, taking a soothing stroll or sweating out for their health in this long stretch of white sand. But as the day passes and evening peeks in, Girgaon Chowpatty seaface is flocked with tourists and street food vendors.
Girgaon Chowpatty is one of the most crowded tourist attractions in Mumbai. And locals too frequent this place with family and friends after a tiring day at work.
You can watch the sunset and enjoy a plethora of Mumbai street food and fast food. From roasted peanuts to spicy chaat and mouth-watering bhelpuri to piping hot pav-bhaji, Girgaon Chowpatty street food vendors serve them all. Chowpatty Beach also acts as a stage for entertainment. Magicians and street artists keep you entertained while you relax after a day-long adventure in Mumbai.
The beach is also a renowned shooting spot and you might get lucky to have a chance encounter with celebrities. You can't skip Chowpatty if you want to experience Mumbai.
Things to do at Girgaon Chowpatty Mumbai
1. Watching the sun set at a distance – Many local people go to Chowpatty beach to sit and relax. It isn't one of the tranquil tourist destinations but has a charm of its own. Rent a mat from one of the vendors and enjoy the breeze, while relishing popcorns and cotton candies. Watch the sun sink into the Arabian Sea. You can also opt for an open-air massage, known as maalish locally.
2. Indulging in fun activities – Like Mumbai, Girgaon Chowpatty never sleeps. Whenever you go, you'll find yourself to be part of a carnival. Wake up the kid inside and you can have a great time at Chowpatty. Sellers of colourful balloons and toys roam around the beach. The beach also has ferry wheels, merry-go-rounds and gun shooting galleries.
3. Going for a ride on horses and camels – If you don't want to stroll or take part in fun activities, you can hire a horse or camel and cover the length of the beach. Watch people of Mumbai at rest, rejuvenating after a hectic day at work. You will also see kids making their dream castles out of fine white sand.
4. Getting charmed by street artists – Chowpatty beach is an arena for street-style entertainment. While monkeys dance at their trainers' instructions, snakes abide by the orders of their owners. People also enjoy the shows put up by the magicians and fortune-tellers. The street food sellers also display their mesmerising art of cooking at work.
5. Dipping your taste buds in street food – Apart from the incessant chatter of the visitors and vendors, street food hawkers also holler repeatedly. Bhelpuri, pav-bhaji and barf gola sold at Chowpatty are loved by many. Girgaon Chowpatty food stalls also have chaat, chana masala and milk kulfi among other local snacks of Mumbai.
6. Driving along the seafront – Girgaon Chowpatty lies along the popular Marine Drive promenade. And the drive along the sea with cool winds blowing on the face will be a memorable experience for the years to come. You can also walk along, capturing the scenes in your lenses.
Image Gallery of Girgaon Chowpatty Mumbai
Timings and Entry Fees of Girgaon Chowpatty Mumbai
Mumbai never sleeps and the same holds true for Chowpatty. The beach is open 24 hours a day and 365 days a year. And you'll never find it empty. Take a space in a quiet corner and watch the life of Mumbai going by at its pace. You don't have to pay any entry fee or camera fee.
Best Time to Visit Girgaon Chowpatty Mumbai
You can get an unobstructed view of Girgaon Chowpatty beach in the morning when only a few are there for their morning jogs and yoga asanas. But during the rest of the day, it buzzes with people. However, those jam-packed evening hours display enthusiasm of Mumbai at its best. Months between October and March are suitable for a comfortable trip to this beach.
Also, the festivals of Ganesh Chaturthi and Dussehra take place around September-November. Be there if you want to witness the chaos at Girgaon Chowpatty during visarjan. Girgaon Chowpatty Ravan Dahan and Ramlila events are also worth watching.
Time to Explore Girgaon Chowpatty Mumbai
Chowpatty beach is a place to visit at leisure. You'll find hours slipping by, while you're sitting and pondering over your life's choices. So, keep aside 2-3 hours to spare when you visit Girgaon Chowpatty and gorge on spicy lip-smacking snacks and delicacies of Mumbai.
Places to visit near Girgaon Chowpatty Mumbai
1. ISKCON Temple – ISKCON Temple in Mumbai is maintained by the international ISKCON organisation. It is also popular as Hare Rama Hare Krishna Temple and is situated about 20 km away from Chowpatty beach.
This Hindu institution spreads the lessons of Bhagwad Gita and the devotees come here to worship the deities of Gaura-Nitai, Radha Rasabihari and Sita-Ram among others. The entire structure is made of white marble and the walls are decorated with beautiful paintings. Apart from different prayer and preaching halls, Mumbai's ISKCON Temple has a library and a restaurant serving delicious food.
2. Marine Drive – This 3 km long sea-facing promenade connects Nariman Point to Malabar Hill. And Girgaon Chowpatty falls on the way. Marine Drive provides an uninterrupted view of the Arabian Sea and locals frequent this place to watch the sunset. Apart from getting hypnotised by the views, you can take walks during the morning or evening. The food lovers can also check local Mumbai food in one of the many restaurants on the other side of the road.
3. Taraporewala Aquarium – Taraporewala Aquarium is the oldest fish aquarium in India. It has over 400 species of marine and freshwater fishes in a long glass tunnel. The building also has a large glass tank to put fishes for display. Other than fishes, the aquarium has preserved corals and rare seashells. Turtles, snakes and stingrays are other aquatic animals that you can see behind the glass walls.
This aquarium is situated only a few metres away from Chowpatty, on the Marine Drive.
4. Hanging Gardens – Hanging Garden is a vast green space near Girgaon. It is about 4 km away from the beach and offers a serene spot for yoga, meditation and workouts.
Along with its greenery and beautifully carved hedges, the huge 'Boot House' too attracts kids and adults alike. It is a playhouse made into the design of a boot, and children love to get inside and climb to the top. Hanging Gardens also offers a spectacular view of the Arabian Sea and is an apt tourist spot for photography lovers.
5. Haji Ali Dargah – Built in the Indo-Islamic architectural style, Haji Ali Dargah is a landmark known for being a pilgrimage centre. This 400-year old religious structure stands on a small island connected to the mainland through a pathway. Tourists and pilgrims from all over the world visit this place daily to seek blessings. It was built in the honour of a saint named Haji Ali Shah Bukhari.
It is further 4 km from Hanging Gardens, on the way to Worli.
6. Nehru Planetarium – The Nehru Planetarium is a part of the Nehru Science Centre and it is situated about 6 km from Girgaon Chowpatty. A number of telescopes are installed in the premises to watch astronomical objects and observe related events like Lunar eclipses and Solar eclipses. The planetarium hosts different shows too, on a regular basis.
Over time, the Nehru Planetarium has developed into a centre for scientific studies. The place witnesses discussions, lectures and meetings of eminent personalities in the field of astronomy.
7. Mumba Devi Temple – The name Mumbai is said to be derived from Mumba Devi. She is the Goddess of Power and was worshipped by the fishermen community – Koli, the first residents of Mumbai. Today, this beautiful temple stands amidst the crowded Zaveri Bazaar and rows of flower shops. It is about 3 km away from Chowpatty. Devotees come here to take blessings of the Goddess and offer their prayers.
8. Colaba Causeway – Colaba Causeway Market, about 5 km from Girgaon Chowpatty, is a must-visit when you take a trip to Mumbai. It's a place for those who love to shop and eat. The market has different types of shops ranging from high-end boutiques to street cloth centres. From clothes and shoes to accessories and souvenirs, Colaba Causeway has a lot to offer. You can also find various art galleries in the area.
When hungry, you can enter one of the numerous cafes and restaurants. International fast-food joints are also available in this market.
9. Gateway of India – King George V and Queen Mary visited India in December 1911 for their official proclamation as Emperor and Empress of India. The Gateway of India is an iconic arch built to commemorate that official visit. It is one of the popular tourist attractions of Mumbai and a favourite place among the locals too. It is near Colaba Causeway and at a distance of 5 km from Chowpatty Beach.
Gateway of India faces the Arabian Sea and it is the starting point for boat rides to another popular tourist spot – Elephanta Caves. Luxury boat tours also operate to provide you with a glimpse of Mumbai's daily life around the harbour.
10. Elephanta Caves – Situated on the Elephanta Island, these caves are a collection of beautifully carved temples dedicated to Lord Shiva. It is a UNESCO World Heritage Site and you can reach it only by one-hour ferry rides from the harbour. After getting down from your boat, you can walk the distance to reach the caves or take the mini-train ride. Apart from visiting the cave temples, you can also buy souvenirs from the stalls lined along the way.
How to reach Girgaon Chowpatty Mumbai?
Girgaon is an area in South Mumbai, which is considered to be the heart of the city. It is easily accessible from most parts of Mumbai. A network of buses and local trains has your travel woes covered. Charni Road is Girgaon Chowpatty's nearest local station. You can also book a private cab from top car rental companies in Mumbai for your Mumbai tour.
And following are the various ways to reach Mumbai –
By Road – Apart from the robust network of local buses, Mumbai also has strong connectivity with other nearby cities of India. Public and private bus services connect Mumbai to all the major cities and towns in Maharashtra and neighbouring states. You can also drive or rent a cab from Pune (148 km), Aurangabad (370 km) or Nashik (168 km). Luxury coaches from other distant cities like Panaji (571 km) in Goa and Ahmedabad (525 km) in Gujarat are also available.
Most buses arrive at Mumbai Central Depot, which is only a 10-minute drive away from Girgaon Chowpatty.
By Rail – Railways, both intercity and local, are the lifeline of Mumbai. The city is connected to all the metropolitans including Bangalore, Ahmedabad and Hyderabad. Chhatrapati Shivaji Terminus (CSMT) and Mumbai Central (MMCT) are the main railway terminals that serve the city. Both are at a comfortable distance of 3 km from this famous beach in Chowpatty. Many long-distance trains also touch Mumbai through other suburban railway stations. And once you alight from your train you can take a local train to Girgaon.
By Air – Mumbai is the gateway to India for many travellers and it is connected to many travel destinations around the world. Chhatrapati Shivaji International Airport, about 30 km away from the city centre, connects Mumbai to major cities within India and abroad.
Things to keep in mind while visiting Girgaon Chowpatty Mumbai
Unlike other beaches, Girgaon isn't known for sunbathing and water sports.
Visit Girgaon Chowpatty at night to be part of the daily carnival.
The place gets crowded during Ramlila and Ganesh Chaturthi.
Also, lots of people immerse idols after celebrations and it gets dirty. So, refrain from visiting Girgaon Chowpatty after visarjan.
---
Mumbai is one of the most visited tourist destinations in India and we at Mumbai Tourism, a division of Holidays DNA offer all-inclusive Mumbai tour packages for you to have a perfect time in the city. Please fill the Contact Us form to know more about the various packages.
Location Map for Girgaon Chowpatty Mumbai