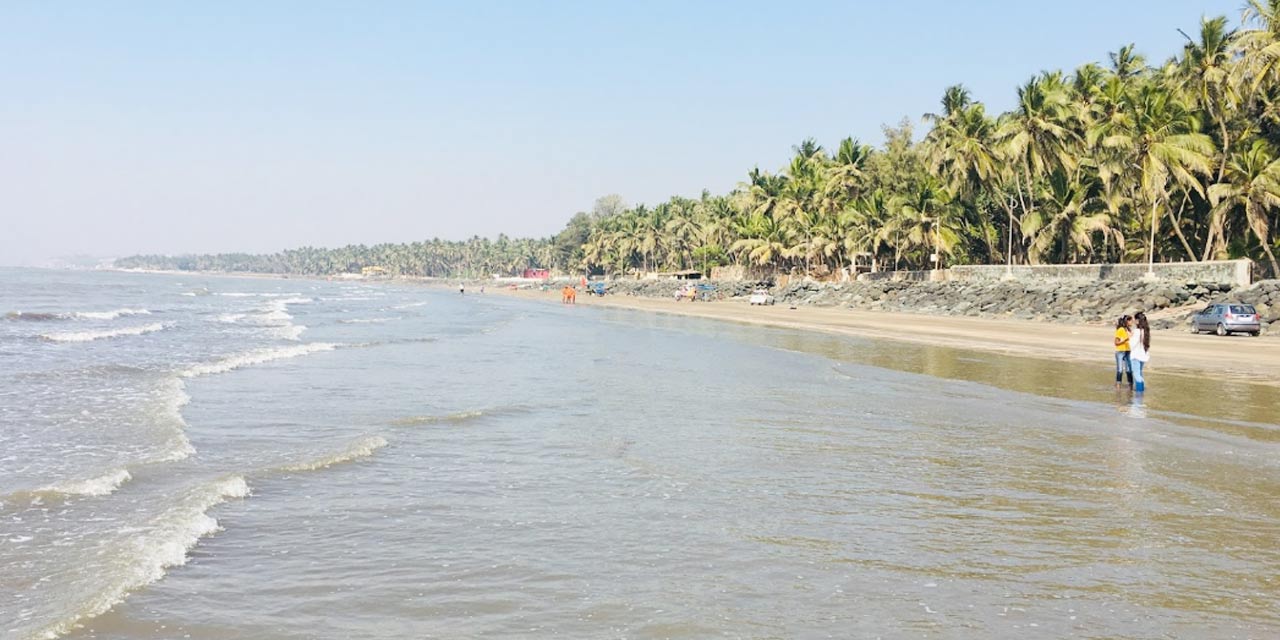 Gorai Beach Mumbai Entry Fee
---
Gorai Beach Mumbai Phone
N/A
Gorai Beach Mumbai Timings
| Day | Timing |
| --- | --- |
| Monday | 12:00 am – 12:00 am |
| Tuesday | 12:00 am – 12:00 am |
| Wedesday | 12:00 am – 12:00 am |
| Thursday | 12:00 am – 12:00 am |
| Friday | 12:00 am – 12:00 am |
| Saturday | 12:00 am – 12:00 am |
| Sunday | 12:00 am – 12:00 am |
Rating:

| 4/5 stars
Based on total 51 reviews
Gorai Beach Mumbai Address: Gorai RD, Maharashtra, 400092, India
---
Lined with beach resorts, holiday cottages and homestays, Gorai Beach is one of the most serene beaches in the outskirts of Mumbai. The distance from the city, the presence of the palm trees and the absence of a noisy crowd makes it a perfect place for a one-day trip away from Mumbai.
Gorai Beach, however, is also popular among the party lovers and adventure seekers. The resorts around host some of the craziest beach parties in the evenings. And the water sports make it a fun place during the day. Not only can you enjoy boat rides in the sea, but also horse rides on the beach.
And at Gorai, you can satisfy your hunger too; whether at the street food stalls on the beach or in the food joints around the area.
Couple your Gorai Beach tour with a visit to Essel World nearby, and you're in for a perfect leisure vacation over a weekend. It might just be the break you were looking for, to rejuvenate your daily life.
So, let's see what to do in Gorai Beach!
Things to do at Gorai Beach Mumbai
1. Having fun in the waters – Gorai Beach brings many adventure games and water sports to you. Apart from the fun-filled boat rides, you can get involved in jet skiing, kite surfing and other sports available on the spot.
2. Getting on a horse – You can explore the beach by hopping on a horse and riding it down the length of the beach. If you don't want to get on a galloping horse, you can have a slower camelback ride when available. A bullock cart ride at Gorai Beach could be fun too, to explore the beach with your group.
3. Walking on the sandy shore – Gorai Beach is one of the cleanest beaches of Mumbai. And walking along the waves with your loved ones, feeling the cool breeze can be refreshing. Walk barefoot on the sands or lay down under the tree shade, do what you feel like. Also, don't forget to capture beautiful memories with your camera in the picturesque blue-green landscape of the beach.
4. Checking out street food stalls – The street food stalls on Gorai Beach offers a plethora of options for your taste buds. You can munch on roasted corn cobs, spicy chana masala and tangy bhel puri. If you want something cooler and sweeter, try the flavoured ice lollies. Hot fish sizzlers and other fresh seafood options are also available.
5. Partying whole night – Gorai Beach New Year party is known for loud music, drinking and the fun all night long. But the resorts organise other parties too, especially on the full moon nights. You can sit around campfires, sing along with your group and enjoy a hearty meal in a cosy evening. Special beach-side parties are also organised during the festival of Holi.
Image Gallery of Gorai Beach Mumbai
Gorai Beach Timings and Entry Fee
Gorai Beach Mumbai is open round the clock and you can go there anytime during the day. While the entry to the beach is free, the rides and adventure sports are chargeable. The operators don't have a fixed rate, so put your bargaining skills to practice and get the most worth of your money. Hop on your favourite rides and enjoy your day away from the hustle-bustle of the city.
Best Time to visit Mumbai Gorai Beach
Although the beach is open throughout the day and all year long, it is best to visit the place in Winter, which begins in October and remains until March. The temperature is comfortable enough to enjoy a full day at the beach; strolling along the waves or riding them.
Also, most of the beach parties take place during Winter. New Year's Eve and festivals like Ganesh Chaturthi and Holi, which are celebrated with full fervour, fall in these months. Being said that, the evenings are the best for your visit to Gorai Beach. It is known for its lovely sunset views too.
Gorai Beach in monsoon can be fun too, but intermittent heavy rains might disrupt your plans.
Time to explore Gorai Beach Mumbai
If you don't plan to stay for a weekend at the beach or attend a party, you should have 2-3 hours to enjoy all the Gorai Beach activities. And you won't regret it. You can spend many more hours in jet skiing, horse riding or admiring the sunset.
But remember that it can be an enjoyable experience when you're in Gorai Beach at night, particularly during a full moon. So, go over your schedule to check if your trip permits you to have an overnight stay at Gorai.
How to Reach Gorai Beach?
Gorai Beach is on the outskirts of Mumbai, about 40 km away from the city centre. And you have many options to reach the beach. You can take an auto, taxi or bus to reach Gorai Beach by road. Local trains are also available to take you to Gorai. Borivali is the nearest railway station.
From Borivali, you can get a taxi or auto, or board the Gorai Beach ferry instead. They leave from the jetty at Gorai Creek, which is about 4 km away from the station. You can get ferries to Gorai from Marve Beach jetty too. Malad is the nearest railway station for Marve Beach.
However, if you want a private and more comfortable trip to Gorai Beach in Mumbai, book a cab from top car rental companies in Mumbai. They are available from all parts of the city.
And now, here are the different ways to reach Mumbai.
By Road – Mumbai has good road connectivity with the areas nearby and you can drive your car to be here. Regular state-run buses and private coaches from Aurangabad, Nashik, Pune and other cities are available too. Most buses stop at Mumbai Central Bus Depot, about 38 km away from the beach.
By Rail – Mumbai, being the hub of financial activities of the country and a prominent tourist destination, is connected to all parts of India. You can find express trains from all the major stations in the country. Chhatrapati Shivaji Maharaj Terminus and Mumbai Central are the two stations where most trains stop. And both the stations are about 40 km away from Gorai Beach. Some long-distance trains also stop at suburban railway stations like Bandra Terminus and Lokmanya Tilak Terminus.
By Air – Chhatrapati Shivaji International Airport, about 25 km away, is the main airport of Mumbai. Flights from destinations around the world – Bangkok, Singapore and Dubai among others, arrive here. And daily flights from Indian cities like Chandigarh, Lucknow and Kochi are available too.
---
If your travel plans bring you to Mumbai, consider booking a Mumbai Tour package with us. We at Mumbai Tourism, a division of Holidays DNA offer best value and have seasonal offers while you enjoy exploring the popular sightseeing places of Mumbai. Please fill the Contact Us form to know more.
Location Map for Gorai Beach Mumbai