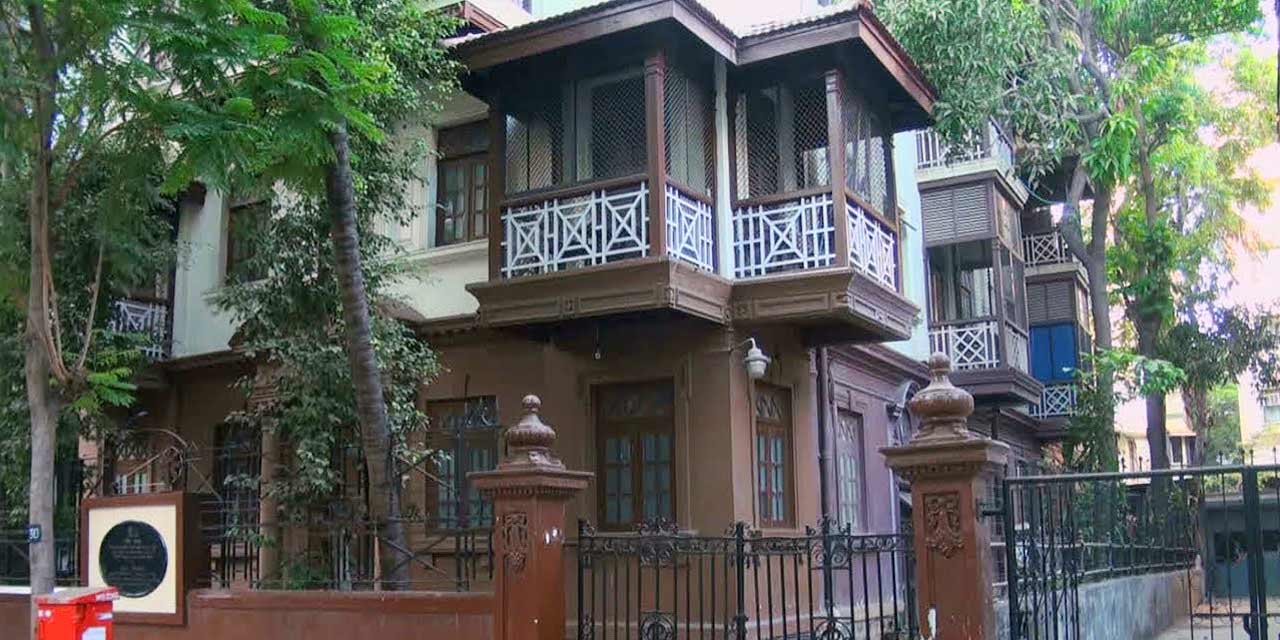 Mani Bhavan Mumbai Entry Fee
---
Mani Bhavan Mumbai Phone
Mani Bhavan Mumbai Timings
| Day | Timing |
| --- | --- |
| Monday | 9:30 am – 5:30 pm |
| Tuesday | 9:30 am – 5:30 pm |
| Wedesday | 9:30 am – 5:30 pm |
| Thursday | 9:30 am – 5:30 pm |
| Friday | 9:30 am – 5:30 pm |
| Saturday | 9:30 am – 5:30 pm |
| Sunday | 9:30 am – 5:30 pm |
Library is closed on 2nd and 4th Saturdays
Rating:

| 4/5 stars
Based on total 44 reviews
Mani Bhavan Mumbai Address: 19, Laburnum Road, Gamdevi, Mumbai, Maharashtra, 400007, India
---
Situated on the tree-laden streets of Gamdevi Mumbai is the Mani Bhavan, famously known as Mumbai home to the great leader Mahatma Gandhi. A retro-styled, double storied building, belonging to the then Indian National Congress supporter and a famous diamond merchant, Raveshankar Jagjeevan Jhaveri, the Mani Bhavan is a simple Gujrati home in downtown Mumbai.
Mahatma Gandhi lived there for seventeen long years from 1917 to 1934 and initiated a number of famous movements like Satyagraha against the Rowlatt Act and Dandi March from here.
Importance of Mani Bhavan
Mani Bhavan served as Bombay home to mahatma Gandhi for seventeen long and very crucial years of his life. He had immense faith in the people of Bombay and led several non-violence movements from Mani Bhawan. These include Hindu-Muslim Unity, Khadi Movement, Swadeshi Movement along with Satyagraha. Being the inception home to these movements and Gandhiji's immense love for this place, Mani Bhavan is now converted to a museum as a tribute to him.
Every inch of this place tells millions of stories about Mahatma Gandhi and his lifestyle. It is highly depictive of how he grew as an individual and a national leader all the years he stayed at Mani Bhavan. The place imbibes a sense of belongingness since being used and lived in by the leader himself and also promotes the use of swadeshi to date. Mahatma Gandhi learned how to use a spinning Wheel at Mani Bhavan only.
The corridors and rooms are filled with scriptures, court orders and other important documents dating back to 1917 and earlier years, which Mahatma Gandhi used to study.
Mani Bhavan is also famous as the place from where Mahatma Gandhi got arrested on January 4th, 1932 while he was standing at the terrace. The terrace, the room Gandhiji lived in and all other places are open to the public for viewing and admiring legendary lifestyle he led.
Image Gallery of Mani Bhavan Mumbai
Mani Bhavan Museum
The museum is divided into different rooms depicting different things. There is a library, an auditorium, Mahatma Gandhi's bedroom, a figurine section depicting Gandhiji's life, picture gallery, terrace, research institute and a souvenir shop.
Library: Around 40,000 books and periodicals defining the Gandhian school of thought, freedom movements, Gandhiji's life etc are preserved in the Mani Bhavan library. You can find several books which are now out of print. The library remains closed on all public holidays and second and fourth Saturday of the month. It remains open from 9:30 am to 6:00 pm on remaining weekdays.
Auditorium: The auditorium is on the first floor of Mani Bhavan and is used to showcase short films and speeches of Mahatma Gandhi to the visitors. The auditorium also serves as a seminar cum conference hall for various meetings of the research institute.
Various debates, seminars and competitions are conducted from time to time by Mani Bhavan Sangrahalaya and Gandhiji Smarak Nidhi, Mumbai in this auditorium.
Mahatma Gandhi's Bedroom: This is the only part of the museum which is preserved as left by Gandhiji. The bed and spinning wheel are untouched since he left.
Figurine section: The figurine section is a sight to behold. This section consists of figurines in the form of dolls which depicts mahatma Gandhi's life from his birth till assassination. It is a masterpiece put forward by the artist and should be on your must-see list in Mumbai tourism.
Terrace: The terrace of Mani Bhavan is famous as the place from where Mahatma Gandhi got arrested and is marked by a bronze plaque with an inscription.
Picture gallery: The picture gallery depicts frames of Gandhiji's life milestones and covers most of the important events that took place in his life. There are pictures of his movements, important papers, documents, articles etc.
Research Institute: Well recognized by the University of Mumbai, Mani Bhavan serves as the research institute for studying Gandhian Thought and Rural Development.
Souvenir shop: As you enter the museum, there is a donation box as well as a souvenir shop which sells stamps, postcards, Gandhian literature, photographs, statues and figurines and other gifts which can be taken back home as a memory revivor of the great place Mani Bhavan is.
Entry fee and timings to visit Mani Bhavan, Mumbai
The museum remains open on all days of the week from 9:30 am to 5:30 pm. There is no entry fee to visit this legendary place.
How to reach Mani Bhavan, Mumbai
Mani Bhavan's exact address is 19, Laburnum Road, Gamdevi, Mumbai, Maharashtra, 400007, India. The place is well-connected by road and can be accessed by a taxi cab or auto depending upon your location.
If you are traveling by road, Mani Bhavan is just 3.1 km from the Mumbai central bus stand. You can hire an auto rickshaw or taxi or cab from top car rental companies in Mumbai to reach here.
If you are traveling by train, then Grant Road and Charni Road are the nearest railway stations to Mani Bhavan just 1.6 km and 1.8 km respectively. You can hire a local auto rickshaw or cycle rickshaw to reach Mani Bhawan.
If you are traveling by air, Chhatrapati Shivaji International Airport is the nearest one 19.1 km away via the western express highway.
---
Mumbai Tourism, a part of Holidays DNA makes your Mumbai trip all the more enlightening and enjoyable with its Mumbai Tour packages that offer a peek into the most famous tourist attractions of Mumbai at affordable rates. Please fill the Contact Us form for more details on various packages.
Location Map for Mani Bhavan Mumbai