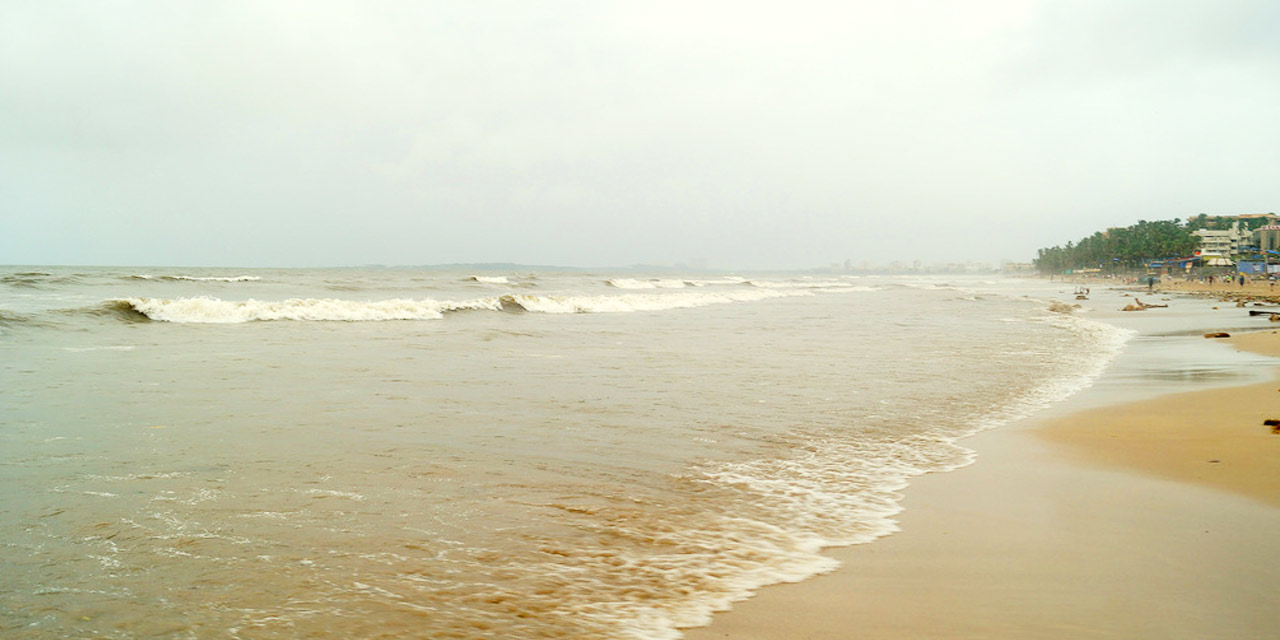 Juhu beach Mumbai Entry Fee
---
Juhu beach Mumbai Phone
N/A
Juhu beach Mumbai Timings
| Day | Timing |
| --- | --- |
| Monday | 12:00 am – 12:00 am |
| Tuesday | 12:00 am – 12:00 am |
| Wedesday | 12:00 am – 12:00 am |
| Thursday | 12:00 am – 12:00 am |
| Friday | 12:00 am – 12:00 am |
| Saturday | 12:00 am – 12:00 am |
| Sunday | 12:00 am – 12:00 am |
Rating:

| 4/5 stars
Based on total 54 reviews
Juhu beach Mumbai Address: Juhu Tara Road, Juhu, Mumbai, Maharashtra, 400049, India
---
Juhu Beach in Mumbai is among the famous beaches of India. It faces the Arabian Sea, and it's the longest beach in Mumbai. The place is known for its street food stalls, the soothing views of the sunset and also, for encounters with celebrities.
The beach is a favourite among the film-makers and you can find photo sessions and video shoots going on now and then. And if you visit Juhu Beach early in the morning, you might catch up with the celebrities while they're jogging or having coconut water there. Juhu Beach is in a posh area and many actors and actresses stay in the locality.
People visit this place to relax, enjoy the day with their loved ones. And while you're there, don't forget to check the local snacks of Mumbai.
Things to do at Juhu Beach
1. Taking in some healthy habits – At Juhu Beach, locals come for their morning walks or yoga sessions. So, if you want to get some exercises, work on abs or taste some cool coconut water, Juhu Beach is where you should go. If not interested in working out, the peaceful morning environment is suitable enough for jogging and cycling too.
2. Riding a horse – Juhu Beach is long and has ample space to check your horse-riding skills. Horses are available for hire and you can take them for a walk or a gallop along the sand. Apart from horses, camels are also there.
3. Watching the sunset – The beach faces the Arabian Sea, and every evening people come here to watch the golden sun going down. Some are here to taste the snacks platter on display and shell out their stress from the day. You too can savour some spicy panipuri with your group or reflect over your thoughts while sipping tea.
4. Being entertained by street artists – Monkey trainers, snake charmers and tarot card readers are some artists you'll find at Juhu Beach Mumbai. On some days, you can also find sand artists carving out art displays. And the street food vendors catering to all their customers is an art in itself to enjoy.
5. Checking out the street food – The area around Juhu Beach has several restaurants serving International cuisines and sea-food delicacies. But it's the street food at the beach which attracts people here. Food stalls selling panipuri, bhelpuri, pav-bhaji and other local dishes of Mumbai remain crowded the entire day. South Indian food and Chinese dishes are also available at Juhu Beach food stalls.
6. Enjoying the nightlife – Juhu Beach Mumbai nightlife is worth experiencing while you're in Mumbai. You can spend the night at the beach feeling the waves and the cool breeze or mark attendance at one of the party destinations. Juhu has many bars, pubs and nightclubs where you can spend the night rejuvenating yourself.
7. Shopping some souvenirs – Among the food hawkers and street artists, you'll also find other vendors selling toys and handicrafts. Browsing their collection would give you an opportunity to take some memory of Juhu Beach and Mumbai back to home.
Juhu Beach Timings and Entry Fee
The beach is open for you 24 hours a day. You can go to the place for some early morning running, watch the waves in the noon or enjoy some time alone at Juhu Beach Mumbai at night. However, Juhu Beach gets into its character in the evening when people flock in groups to relax after work or enjoy delicious snacks of the city.
Best Time to Visit Juhu Beach
The mornings are the best time to visit Juhu Beach; only a few people are there. So, it gives you the perfect opportunity to admire the beauty of the beach. You can pick a cup of tea and sit there, watching Mumbai gearing up for another day. And you might also have a chance encounter with a Bollywood celebrity walking along the shore.
The fun, however, begins in the evening, when locals and tourists come together to spend some time with the setting sun. The summer is hot and humid. Therefore, you should visit this beach during winter, when the climate is cooler. The ideal season starts in November and remains until March.
Image Gallery of Juhu beach Mumbai
Time to Explore Juhu Beach
Most people spend their evening on the beach eating sizzling noodles or licking cold barf-gola. Some others also spend time with friends or family, having fun moments and clicking photographs. And you too can spend 1-2 hours at Juhu Beach.
Places to visit near Juhu Beach
1. ISKCON Temple – This Hindu temple is a part of an international non-profit ISKCON organisation. It's also known as Hare Rama Hare Krishna Temple. This beautiful marble structure has numerous halls for prayers and preaching. Devotees come here to take the blessings of Radha Rasabihari and the other idols here. The temple complex also has a library and a restaurant. It is only a few hundred meters away from the beach.
2. Sanjay Gandhi National Park – This scenic national park is about 19 km away from Juhu Beach and it is notable for being a weekend getaway for the Mumbaikars. Sanjay Gandhi National Park has got animals, birds and butterflies within the park. And apart from their sightings, visitors can go boating, cycling and also trekking on the different trails. The Buddhist rock-cut cave complex – Kanheri Caves, is also present within the premises.
3. Powai Lake – Powai Lake near Sanjay Gandhi National Park is an artificial lake built by the British. Birds like ducks, kingfishers and falcons visit the place often, and you can spot crocodiles in the lake too. The lake used to be a part of Powai Valley earlier, but now various buildings have encroached its periphery. Plush hotels, residential complexes and educational institutions exist there. But the tranquillity of Powai Lake remains. It is about 16 km away from Juhu Beach.
4. Bandra Worli Sea Link – Bandra Worli Sea Link, as the name says, connects the suburbs of Bandra and Worli. Instead of going through the busy city centre, vehicles can take this bridge to save a considerable amount of time. Not only is the bridge known for its usability but also for the design. This architectural marvel has been built on the Arabian Sea, about 10 km from Juhu Beach. And while you pass through this bridge, you will also get a view of Mumbai from the sea.
5. Shree Siddhivinayak Mandir – It is a renowned Hindu temple dedicated to Lord Ganesh. It used to be a small construction a few centuries ago, but now the temple has six storeys and it's the richest temple in Mumbai. It has a golden dome at the top, and it is one of the busiest temples too. Political leaders, movie celebrities and many other elite people come here to take blessings. Shree Siddhivinayak Mandir is 11 km away from the beach.
How to reach Juhu Beach Mumbai?
Juhu Beach locality is quite an upscale area and it is also one of the popular tourist places to visit in Mumbai. Therefore, you can find convenience from most parts of Mumbai. You can take an auto, hail a cab, board a bus, or catch a train to Vile Parle. Santa Cruz is another nearest railway station to Juhu Beach Mumbai.
And here's how to reach Mumbai:
By Road – Being the commercial capital of India, Mumbai is connected to major cities and towns through national highways. You can drive your way there or find buses and taxis from nearby cities like Aurangabad, Nagpur and Pune. Mumbai Central Bus Depot is only 18 km away from the beach. You can also choose to book a private cab from top car rental companies in Mumbai for your tour.
By Rail – Apart from a robust suburban railway network, Mumbai also has strong railway connectivity with other parts of India. Chhatrapati Shivaji Terminus and Mumbai Central are the main railway stations which connect Mumbai to most corners of the country. Both are less than 20 km away from Juhu Beach.
By Air – Chhatrapati Shivaji International Airport (6 km away) has regular flights from many national and international cities. Whether you're going with your family or planning some travel along with business, you'll find flights that connect you to Mumbai.
---
Mumbai is one of the popular tourist destinations in India and we at Mumbai Tourism, a division of Holidays DNA offer all-inclusive Mumbai tour packages for you to have a perfect time in the city. Please fill the Contact Us form to know more about the various packages offered by us.
Location Map for Juhu beach Mumbai