Mumbai, known as the land of dreams, is one of the largest and busiest cities in India. It lies on the Konkan coast on the west coast of India. It consists of diverse attractions where you can make precious long-lasting memories with your family. Booking Mumbai family tour packages is the best way to explore the city, and its attractions and enjoy the local delicacies.
Mumbai offers something for everyone, including family-friendly and kid-friendly activities that are sure to make your trip unforgettable. From exploring the Gateway of India and enjoying Bollywood's lively vibe to discovering the British influence at Chhatrapati Shivaji Maharaj Terminus and relaxing at Marine Drive, Mumbai is a great destination to enjoy with your family.
There are wide varieties of activities to enjoy with Mumbai family tour packages by Holidays DNA. You can take an enthralling boat ride to the Elephanta Caves and also relax on the beach with friends and family. Enjoy your holiday stress-free with the Mumbai family packages as we take care of everything, including the accommodation, sightseeing, and activities.
Why do Indians love Mumbai for vacation?
Mumbai is a vibrant and cosmopolitan city with something to offer everyone – from colorful festivals, shopping malls, beaches, and amusement parks to historical monuments, delicious cuisine, and welcoming people.
Renowned as the entertainment capital of the country, the city consists of various attractions that can be visited with family. It is also a place with vivid nightlife where people can spend time together. Moreover, there are plenty of activities suitable for children, such as aquariums and water parks which gives Mumbai an edge over other cities as a family-friendly holiday destination.
With its excellent transport system and relatively low cost of living compared to other metropolises in India, Mumbai makes an attractive proposition for budget-conscious travelers looking for a memorable vacation experience.
Packages Overview
Mumbai is suitable for a family vacation as there is something for everyone. There are plenty of options to explore, from visiting the Gateway of India or taking an afternoon cruise around the harbor, to luxury shopping and street food tours. Our Mumbai family tour packages, curated for family fun and relaxation, include everything from accommodation to meals, sightseeing tours to airfare.
We offer a range of packages with different durations, so you can choose the one that best suits your needs. The package includes visits to famous landmarks like Siddhivinayak Temple, Prince of Wales Museum, Haji Ali Shrine, ISKCON Temple, and more. You can also opt for adventure activities such as parasailing or water sports at Juhu Beach.
Mumbai family tour packages by Holidays DNA are designed to provide an enjoyable and memorable experience for families looking for some quality time together. We have handpicked the best hotels and activities to ensure you enjoy yourself to the fullest. The packages are tailor-made for different budgets and interests, so you can be sure that there will be something for everyone in your family.
Why book with us?
Holidays DNA provides Mumbai family tour packages that offer a comfortable and enjoyable holiday experience. With the help of our professionally managed and experienced team, you can customize your family package to meet all your needs.
Our packages include hotel reservations, transfers, sightseeing tours, and other activities that will make your trip memorable. We also provide 24-hour customer service, so if any issues arise during your trip we are happily available to help. Our team of travel experts is always ready with ideas to make your trip better and answer your queries or concerns.
Resort and Hotel Options with Mumbai Family Packages
Mumbai offers all types of accommodation suitable for general or family stays, ranging from budget-friendly hotels to luxurious suites. There are plenty of five, four, and three-star resorts to choose from. You can even stay at heritage hotels like the Taj Mahal Palace or the Oberoi for a lavish holiday.
Besides the glamorous hotels, there are several budget-friendly accommodation options, such as hostels and guesthouses, and serviced apartments in Mumbai. These offer you a home-like experience with fully-equipped kitchens and other amenities. If you are looking for an adventure, camping sites, and rustic homestays are also available near tourist attractions like Elephanta Caves and Juhu Beach.
The best locations to pick would be Colaba, Marine Drive, and Juhu areas as they are near the sightseeing areas. The popular resorts in Mumbai offer modern amenities and a wide variety of fun activities for kids. Many hotels provide spacious rooms for families of all sizes. They also provide a gaming zone for families to play together along with family-friendly swimming pools.
Popular Sightseeing Places in Mumbai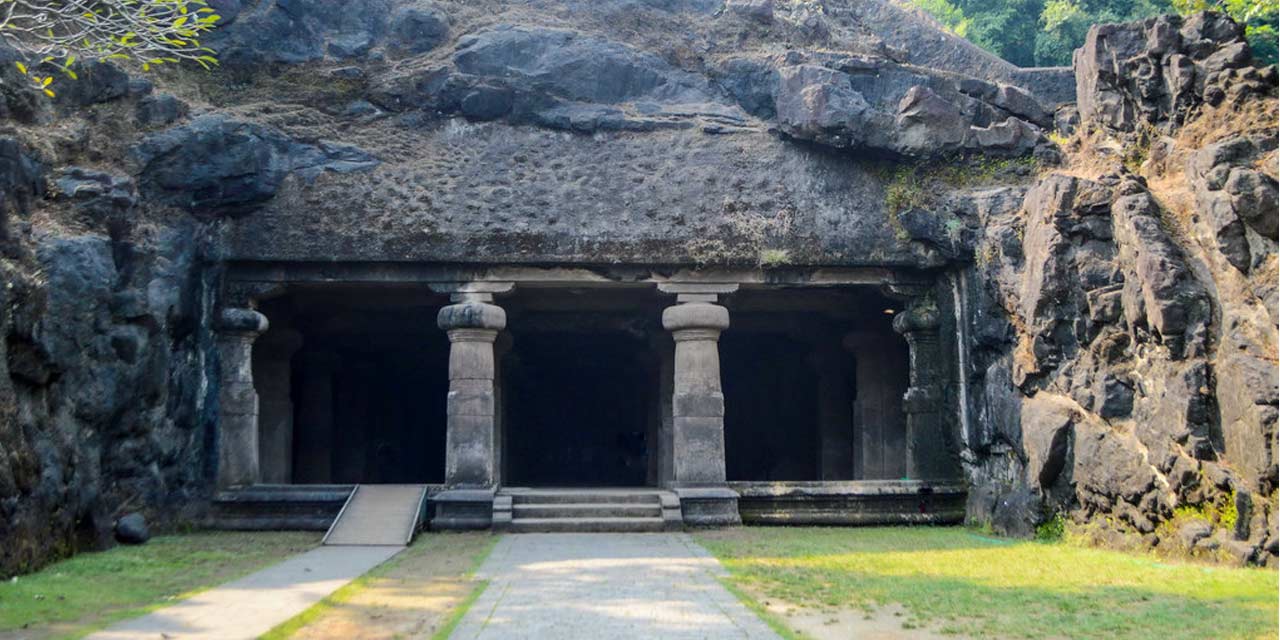 Elephanta Caves are an ancient collection of cave temples located on Elephanta Island in Mumbai. It consists of five Hindu caves, a few Buddhist stupas, and two Buddhist caves with water tanks. The temple complex is built from solid natural rock with intricately carved sculptures of idols. It is considered to be a great example of Indian artistic tradition. The wonderful caves were designated a UNESCO World Heritage Site in 1987.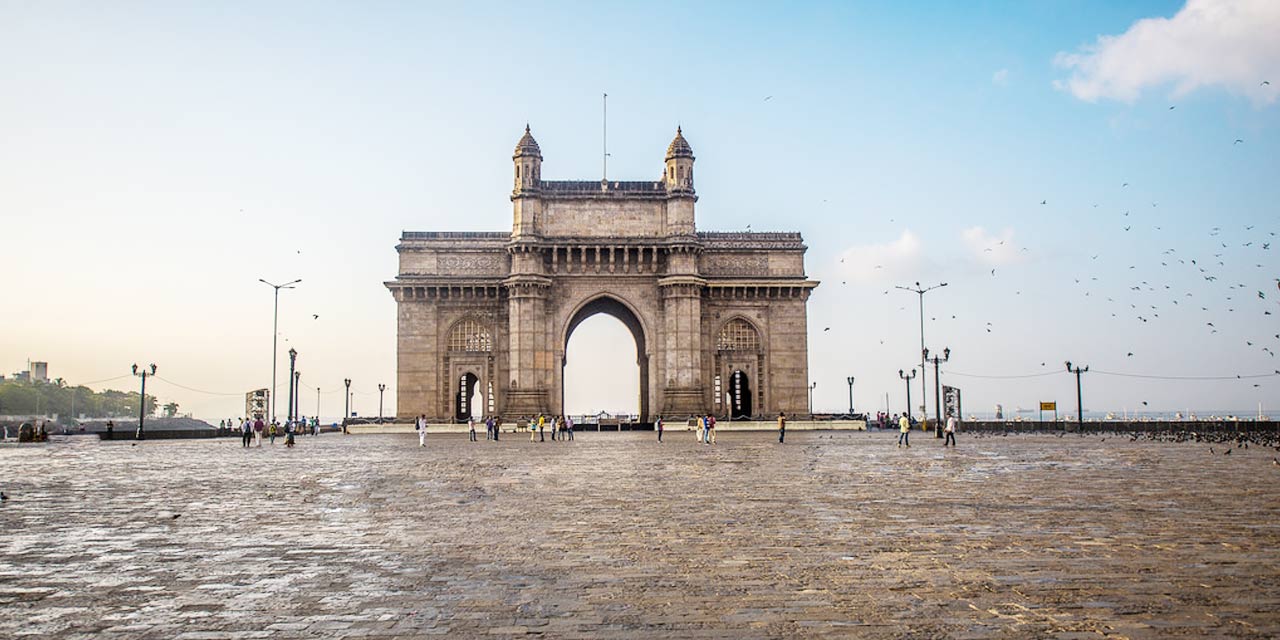 The Gateway of India is an arch-monument erected to celebrate the landing of the first British monarch George V to visit India in December 1911 at Strand Road near Wellington Fountain. It is an 85 feet high arch made of yellow basalt and reinforced concrete. The monument has a mix of design elements of Indo-Islamic style and 16th-century Gujarati architecture. It has four turrets on top of the gateway. The gateway highlights the beautiful Jali work done.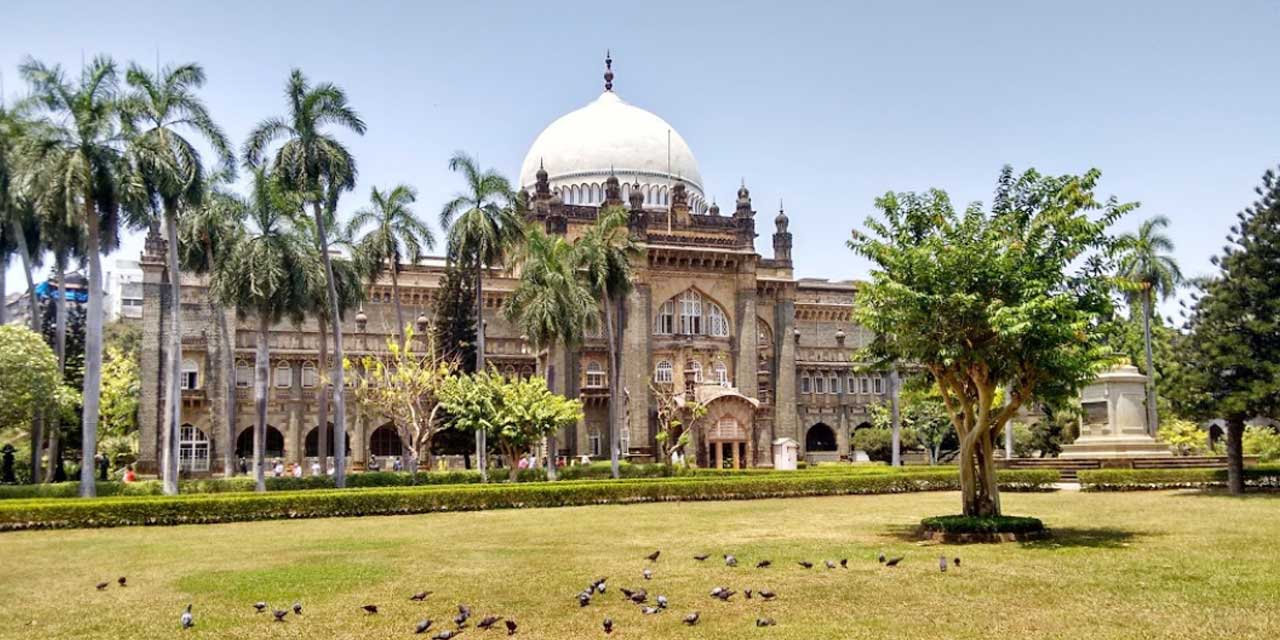 Prince of Wales Museum, renamed Chhatrapati Shivaji Maharaj Vastu Sangrahalaya, (CSMVS), is a museum in Mumbai that displays the history of India from prehistoric to modern times. It houses approximately 50,000 exhibits that range from decorative artworks made from wood, metal, jade, and ivory to rare artifacts from the Indus civilization. The museum also houses artifacts from various foreign countries like Tibet, Nepal, etc.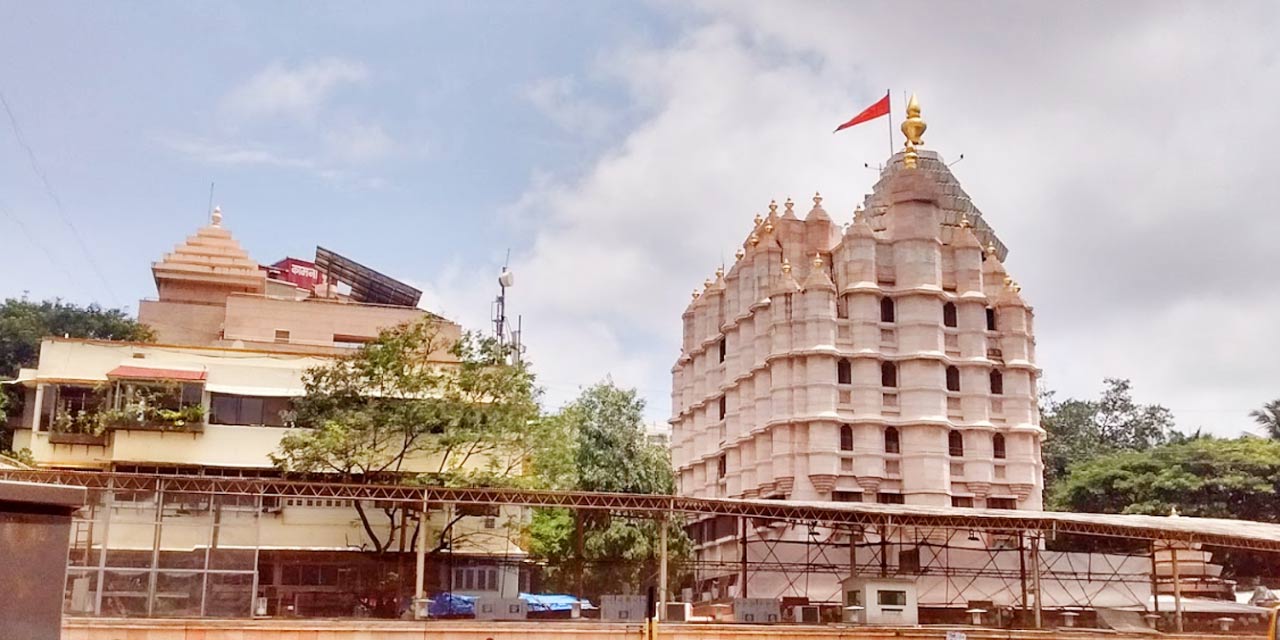 Siddhivinayak Temple is dedicated to the worship of Ganesh located in Prabhadevi, Mumbai. It is well known for being one of the richest temples in India. It is also known as Navsacha Ganapati, which grants genuine wishes. It consists of a small mandap with a shrine for Siddhi Vinayak, who is known to grant wishes. The images of eight manifestations called Ashtavinayak are carved on the wooden door of the sanctum. Many people come here to pray during the Ganesh Chaturthi festival.
Activities & Things to do in Mumbai
There are many activities you can enjoy with your family in Mumbai. You can spend a day on Manori Island, reaching there after a quick ferry ride off the suburb of Malad. Nature enthusiasts can explore the Borivali National Park, and enjoy bird watching. You can also seek blessings with your family by visiting the Siddhivinayak Temple, Haji Ali Dargah, Mount Mary's Church, and Mahim Church.
Mumbai is known as the fashion capital and is filled with varieties of high-end to budget-friendly shopping places. You can buy varieties of lampshades with modern to traditional designs. You can also find a rare poster of retro Bollywood movies if you are a fan of collecting posters. Shop for different kinds of spices and can also get them customized according to your own taste.
Buy postcards that feature images of historical landmarks like Gateway of India as souvenirs. There are many essential oils, incense, and perfumes produced using the Bhbhaka Method, which is the oldest method of distillation. You can shop for a variety of oils according to your taste.
The local sarees made from various fabrics, especially hand-block printed sarees, are a must-buy. They are made from ancient textile printing techniques. You can also shop for Indie artwork, structures, and artifacts made by local artists. Many handmade decor items can be bought as souvenirs of the trip.
How to reach Mumbai
Mumbai is the capital city of Maharashtra which is well-connected to other cities in India. You can easily reach Mumbai via road, rail, and air. There are daily services of private as well as government buses to reach Mumbai Central Bus Station.
Interstate buses are also available from other primary cities. It consists of various networks of national highways and expressways. You can also travel by private car from top car rental companies in Mumbai to explore the city with your family.
Trains to Mumbai are easily available from all major railway stations in India. The Chhatrapati Shivaji Terminus is considered to be the most popular station in Mumbai.
Chhatrapati Shivaji International Airport is one of the busiest international airports in India. All major airlines connect Mumbai to several locations across the globe.
---
The mix of the traditional and modern atmosphere of Mumbai will make you come alive. Filled with architectural and historical wonder, Mumbai is the perfect place to spend meaningful time with your family.
Mumbai family tour packages from Holidays DNA are designed to provide you with the best of Mumbai sightseeing and an opportunity to enjoy delicious cuisines. From visiting world-famous monuments to experiencing the Maharashtrian culture, you will have plenty of memories to take home.