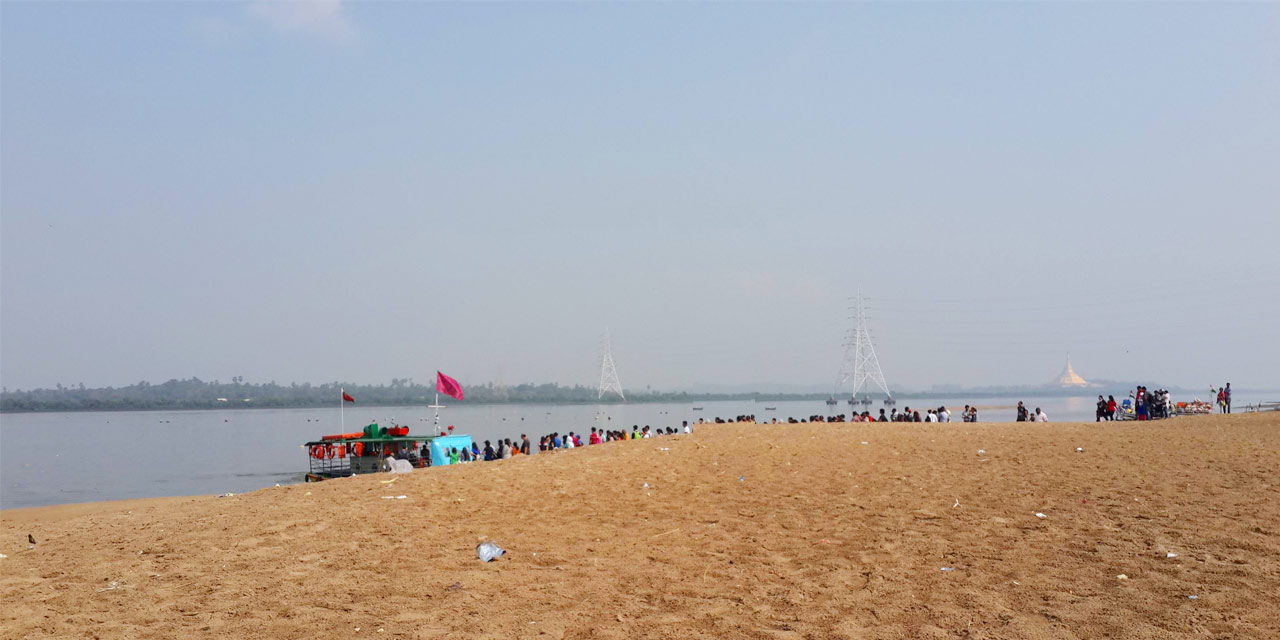 Marve Beach Mumbai Entry Fee
---
Marve Beach Mumbai Phone
N/A
Marve Beach Mumbai Timings
| Day | Timing |
| --- | --- |
| Monday | 12:00 am – 12:00 am |
| Tuesday | 12:00 am – 12:00 am |
| Wedesday | 12:00 am – 12:00 am |
| Thursday | 12:00 am – 12:00 am |
| Friday | 12:00 am – 12:00 am |
| Saturday | 12:00 am – 12:00 am |
| Sunday | 12:00 am – 12:00 am |
Rating:

| 4/5 stars
Based on total 48 reviews
Marve Beach Mumbai Address: Malad West, Maharashtra, 400095, India
---
Dotted by cottages and beach resorts, Marve Beach district is a charming tourist spot to spend time away from the humdrum of the city life. A clean and serene beach, rows of coconut trees and the Portuguese Church by the beach attract many tourists.
The beach is a preferred choice for couples to spend time with their loved ones. College students also come with their groups to enjoy the sunset and have spicy chana chaat alongside. Food stalls and hawkers sell different local snacks, street food and fresh fruits at the beach.
The beach is known for its beauty and the calmness it offers. Swimming and other water activities are prohibited because of strong currents. But you can always take a walk there, alongside the trees.
At Marve Beach, INS Hamla has its base, and it is also the transport hub for the local people. Here you can board ferries to nearby islands and beaches like Madh Island and Manori Beach among other places.
Marve Beach is an ideal choice to enjoy sea views and a quiet weekend away from the city. It is in the Malad area.
Things to do at Marve Beach Mumbai
1. Walking down the shore – The beach at Marve is a place where you can just sit and watch the waves splashing the shores. But the surrounding area is picturesque enough for you to stroll around. Walk on the sand barefoot, walk around the shore to the camp of INS Hamla or pay a visit to the small church nearby.
2. Fishing by the beach – Every morning, the local Koli fishing community go to the sea and bring their catch to be sold in the markets of Mumbai. But apart from commercial fishing, Marve Beach is a suitable spot for some leisure fishing too. All you need is a string, hook and bait to get into fishing along with the local kids. With some patience, you might have a bunch of fresh fishes for an evening barbeque.
3. Clicking photographs – Away from the crowd, the beach offers an alluring landscape for the photographers. Sneaking stills of the hawkers, taking pictures below the shady trees and clicking the fish boats lined at the shore are among the many opportunities available. You can take selfies with army vessels in the backdrop too, and if you're lucky, you might have a selfie with an officer of the Indian Navy.
4. Tasting local snacks – Marve Beach seafront also has many street food hawkers. And there, you can indulge in endless rounds of bhel puri and pani puri or sit aloof with your plate of spicy chana garam. Roasted corn, flavoured ice lollies and fresh fruits platter are the other snacks available at the beach.
5. Hopping islands with ferries – Mumbai Marve Beach acts as a gateway to many nearby tourist spots. You can take a ferry to Madh Island, which has more beaches, fishing villages and the Madh Fort. Regular ferries run between Gorai Beach and Manori Beach. And you can also hop on a ferry from Marve Beach jetty to go to Essel World, Water Kingdom and Global Vipassana Pagoda.
Image Gallery of Marve Beach Mumbai
Marve Beach Timings and Entry Fee
Marve Beach Malad is open throughout the day and you can go there any time of the year. The entry to the beach is free too. You can stroll around the beach, click photographs and even take a ferry to another island.
Best Time to visit Mumbai Marve Beach
The beach is open all year long. But it is best to avoid the place during the rainy months. The sea, as well as the shore, turns dangerous during heavy rains. And in the months of summer, the scorching heat of the sun doesn't allow you to enjoy much at the beach.
So, it is best to visit Marve Beach during Winter. It begins around the latter part of October and remains until March. Also, try to come to the beach during the morning hours, so you can get a fresh catch of the day from the Marve Beach fish market.
If you visit the beach during the wee morning hours, you can witness the training of INS Hamla troops.
Time to explore Marve Beach Mumbai
While Marve Beach in Mumbai is beautiful and offers a clear view of the never-ending Arabian Sea, it doesn't offer much in terms of water sports and activities. Even swimming is restricted. Therefore, one hour will be enough to check out the beach.
You will need more time if you want to get on a ferry and explore other islands nearby.
How to Reach Marve Beach in Malad Mumbai?
Travelling by Mumbai local trains is one of the most convenient ways to go to the beach. These trains take you everywhere in the city. And at about 5 km, Malad West is the nearest station to Marve Beach. From there, you can take an auto or taxi. Mumbai also has a reliable network of buses if you want to board them instead.
However, booking a cab from top car rental companies in Mumbai would be the most comfortable option to reach Marve Beach Mumbai. And here are the different ways to reach this city.
By Road – Mumbai is connected well to the nearby towns and cities. Public buses, as well as luxury private coaches, run daily from Pune, Nashik, Aurangabad and other towns. Mumbai Central Bus Depot, where most buses take a halt, is about 36 km away from the beach. You can also hire a car to reach Mumbai from other cities.
By Rail – Regular trains run between Mumbai and other towns of India. Whether you are in the North, the South or in a far-off place in East India, you can reach Mumbai via train. Chhatrapati Shivaji Maharaj Terminus and Mumbai Central are the two primary stations which serve Mumbai. Both the stations are about 35 km away from Marve Beach. Some trains also stop at the suburban railway stations, instead of the above railway terminals.
By Air – Chhatrapati Shivaji International Airport is the airport catering to Mumbai. Flights from popular destinations within India and around the world arrive here. You can get a flight from the US cities, Bangkok, Singapore, Dubai, Australia and many other places. Frequent flights from Indian cities like Chandigarh, Guwahati and Kochi are available too. Marve Beach to airport distance is about 18 km.
---
Make the best of your Mumbai Tour by booking a Mumbai Tour package with us. We at Mumbai Tourism, a division of Holidays DNA offer these packages at pocket friendly prices while covering all the popular places to visit in Mumbai in the comfort of a private cab. Please fill the Contact Us form to know more about us.
Location Map for Marve Beach Mumbai